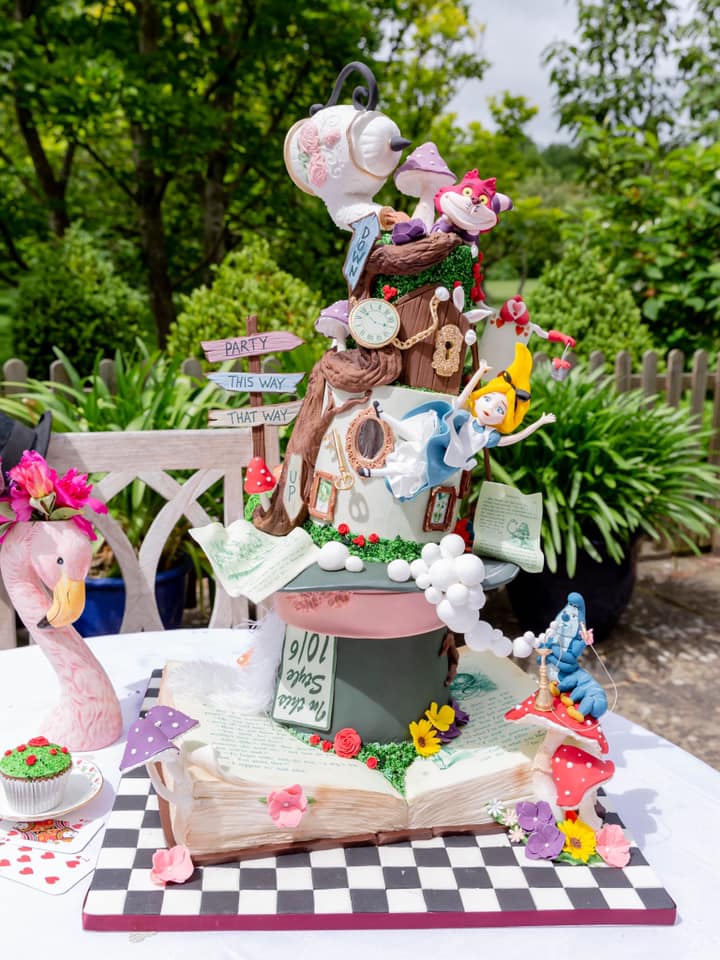 Cake art has become an exciting and increasingly popular way to celebrate special occasions or gift one-of-a-kind edible creations. More than just a beautifully decorated cake, cake art takes cake design to a whole new level with elaborate decorations, fondant or buttercream sculpting, and imaginative designs that are true custom-made works of art.
From whimsical cakes shaped like animal heads to super realistic flower or luxury handbag replicas in cake form, the possibilities are endless. For your next special event or as a surprise gift for a loved one, commissioning a custom cake art piece can allow you to transform an ordinary cake into an extraordinary masterpiece.
Finding and Selecting a Cake Artist
When looking for a cake artist to create a custom cake art piece, you want someone who can bring your vision to life in a delicious edible form. It's worth taking a look at examples of their custom cake designs online or on social media to see if their style suits your ideas.
At Cakes by Robin, we have over a decades' worth of experience designing imaginative cakes for weddings, birthdays and special occasions. From sculpted figurine cakes to ombré drip cakes and realistic floral accents, our custom designs are paired with glowing reviews and comments by happy clients. It's a good idea to reach out to discuss your vision on a call or in person to talk through your ideas with the team, so we can confirm how best to translate your ideas into a design within your timeline and budget.
Deciding on a Design
The really fun part of commissioning a custom cake is deciding on the design! First, consider the occasion or reason for the cake – is it for a birthday, anniversary, graduation or a wedding? Share the theme or style you have in mind, such as classic elegance or whimsical fun, as this will inform your cake design. It's also a good idea to consider details like cake flavours, fillings, the type of icing you want it to have and the number of tiers, portions or overall cake sizes desired.
For an intimate birthday dinner or anniversary cake for two, a single small cake is likely sufficient. The design can then focus on ornate details that shine on a petite cake. For larger gatherings like weddings or corporate events, you'll need a bigger cake or assortment of cakes in coordinating designs to feed all your guests. In this case, you may be able to be more elaborate and extravagant with your design or theme.
Supply your cake artist with inspiration images, fabric swatches, logo designs or other visual references that will help to illustrate your vision. But be open to suggestions from your cake artist too, as they will know how to best translate your abstract ideas into concrete designs that can be structurally executed.
Don't forget flavours
While cake art is visually stunning, a cake needs to be delicious too. When ordering your custom cake, take time exploring flavour options with your cake designer. Consider classic favourites and preferences of both the recipient and guests, such as red velvet, chocolate, vanilla, lemon, cinnamon and carrot cake.
For multi-tiered cakes, you can select a different flavour for each tier which adds variety and gives your guests options. Be sure to discuss fillings like buttercream, ganache, fruit curds or jam with your baker, and don't forget the icing – there are several options like buttercream or fondant, but the style of design you've chosen may influence the final decision. With amazing visuals and scrumptious flavours, your cake will delight both the eyes and taste buds of everyone. 
Creating and revealing a one-of-a-kind cake art piece can help make any special occasion extra memorable. By researching the theme you'd like, communicating your design vision and considering the flavour you and your guests will enjoy the most, you can commission a unique edible art creation to celebrate birthdays, weddings, graduations and more.
Be sure to plan well in advance, provide lots of visual inspiration to the team and be open to suggestions from the professionals to bring your ideas to life. For any special occasion, custom cake art is the ideal way to commemorate the event. Contact the team at Cakes by Robin today to start the process of transforming your ideas into the perfect celebration cake.