Having a custom cake designed by Cakes by Robin is one of life's little pleasures. Our creative team can make you the perfect cake for any occasion. We have an endless repertoire of wedding cakes, birthday cakes, corporate cakes and celebration cakes and can make cakes to any design you desire. All you have to do is to tell us your ideas and we will bring them to life in cake form!
Each of our spectacular unique cake creations start with an in-depth consultation with you. Before we can get started with your custom cake design, we need some key information that only you can provide, and we encourage you to describe and share your vision of the finished result as much as you can. So, how do you go about commissioning a special cake for your upcoming event? We thought it might be useful to walk you through some of the key points to think about for your unique cake design.
1 – What's the event?
Are you looking for a showstopping cake creation for a corporate celebration, a unique artistic wedding cake for 200 guests or an adorable children's birthday cake for a small family gathering? Clearly, your event will be the first determinant for the kind of cake you envisage us making for you. Think about the format of the event, the style of cake that would be most appropriate and the statement you wish to make, and the size of cake you need to order.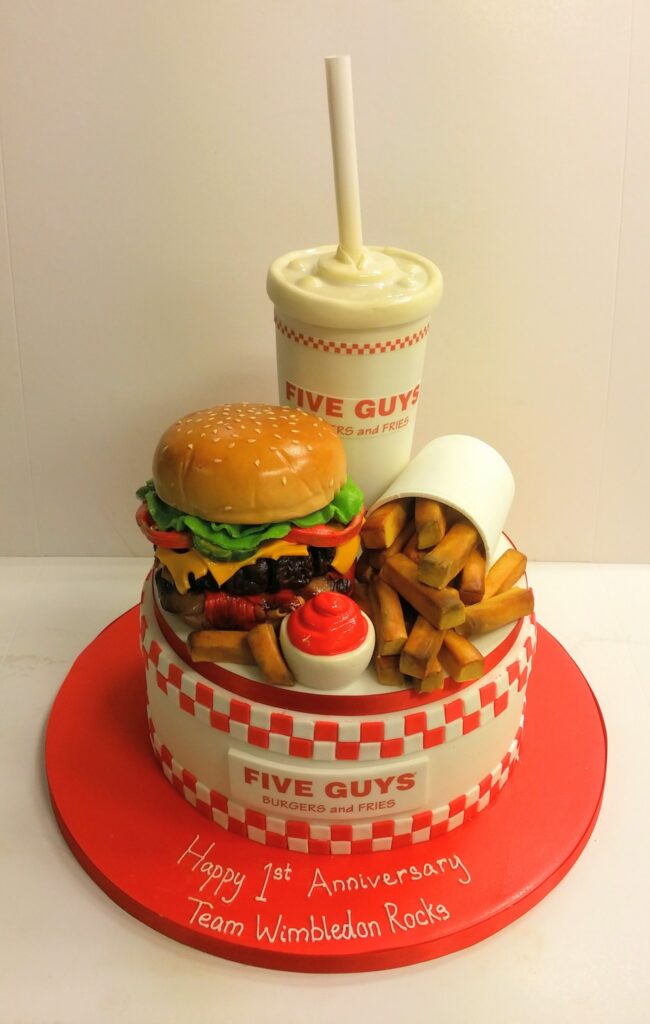 2 – Is there a subject or theme?
Coming up with the right theme for your cake can make all the difference to eyes lighting up in wonder and delight. There's nothing more rewarding than seeing the reaction to a cake when it's being presented, especially when it is relevant and meaningful to the recipient. Whether you base your cake design on a fictional character, a passion for food, fashion or music, a business activity or logo, the only limit is your imagination.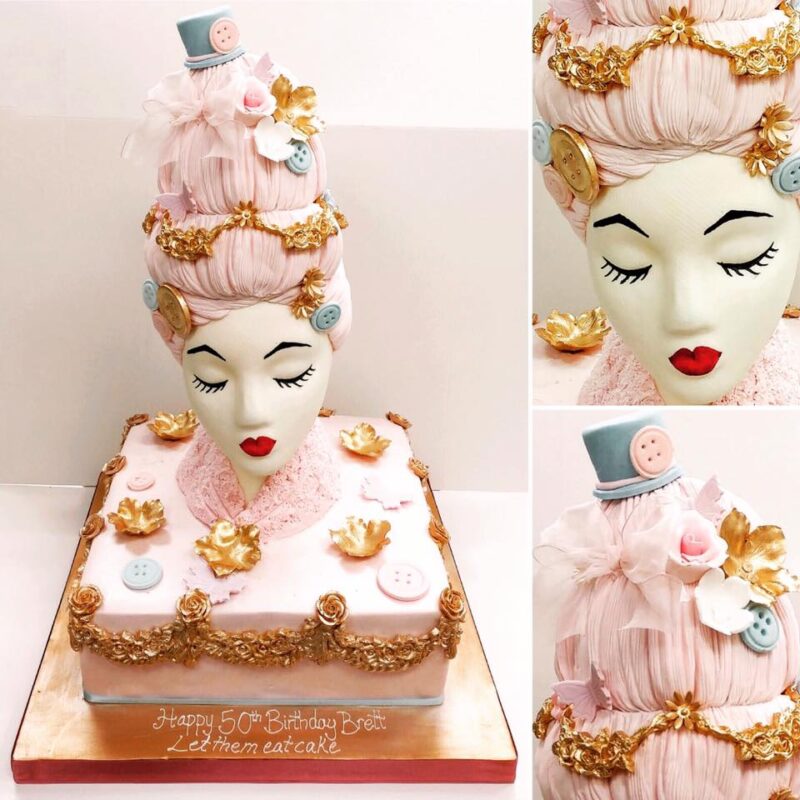 3 – Cake or edible art?
The beauty of custom cake design is that you can start with a blank canvas and design your edible creation from the ground up. By all means opt for a beautiful traditional design – round or square, one or more tiers, intricately iced or naked cake etc – but remember that your unique cake can take any shape you like. It doesn't have to look like a cake at all if you don't want it to. Our bespoke designs can be sculpted and painted to reflect your vision and wow your guests with high impact realism and detail.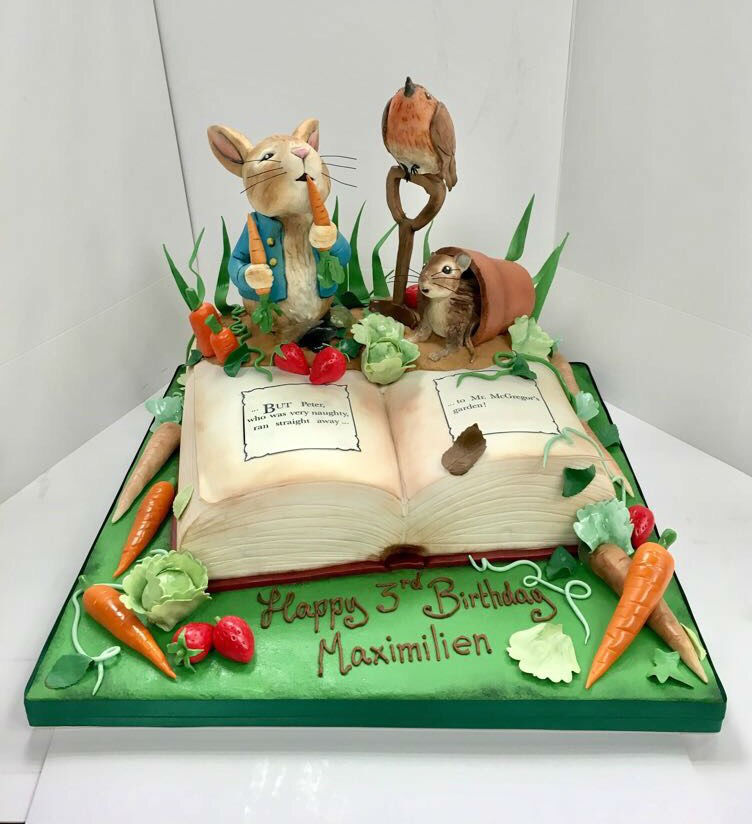 4 – What is the budget?
A bespoke cake designed for your special celebration takes a great deal of time and effort to get just right for you, and some of our more complicated designs can take a lot of internal structural work! You would naturally expect to pay more for this kind of unique creation than for a standard cake. Please let us know your budget at the outset, so we can work with you to achieve the best possible design. All our cakes are made to order on an individual basis; please contact us for a personalised quote.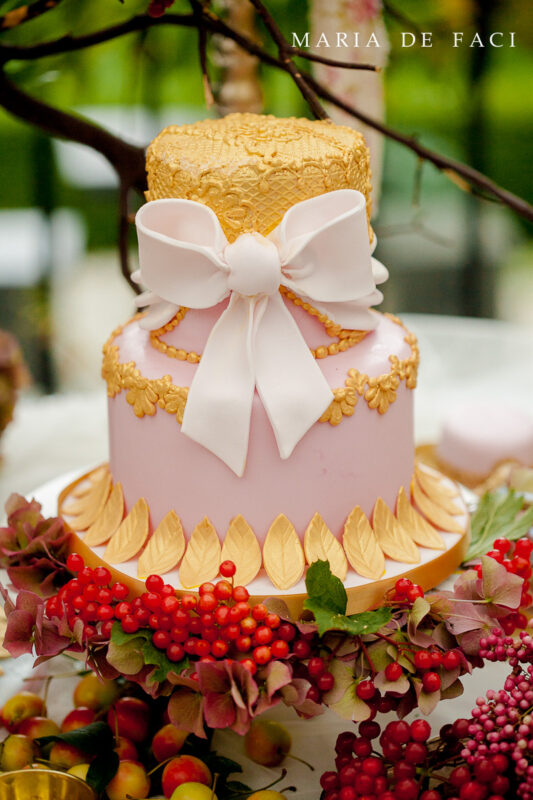 5 – Which flavours to choose?
However visually stunning your specially designed cake may be, once the initial 'wow' moment has passed, it's the inside of the cake that counts. At Cakes by Robin, we promise that your bespoke celebration cake will taste as amazing as it looks. Our cakes are made with only the freshest ingredients, with a wide menu of cake flavours and fillings for you to choose from including classic Vanilla Victoria Sponge, Chocolate Fudge, Red Velvet, Sticky Toffee, Rainbow Cake and Gluten Free cake options.
Get in touch
At Cakes by Robin, we love creating eccentric and amazing delicious cakes for our clients, and we take the creative process very seriously indeed. Feel free to let your imagination run wild and perhaps take inspiration from our Lookbook too. Why not get in touch to chat through your ideas for a unique cake design for your special event and see if we can make some cake magic together?