And some quirky ideas from our wedding-cake experts in the cake parlour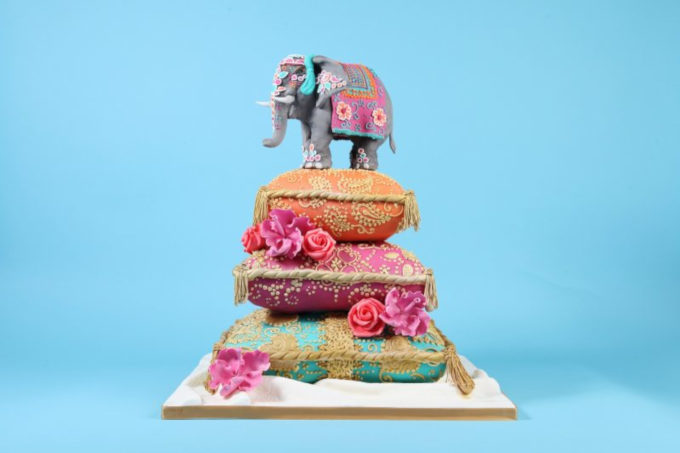 Your wedding cake is just as important as your dress! On second thoughts, I'll concede. It's ALMOST as important as your dress.
Let's not digress. Though I'd happily chat about wedding dresses all day, I'm even happier talking about cake! First up, I love weddings. The more I can go to the better, and it's not just for a slice of delicious wedding cake. I love the whole spectacle and ambience of a wedding. It's about love, the future and most of all happiness and trust.
I feel I'm going all light and fluffy, just like my delicious secret-recipe butter icing!
Let's get back to the 'spectacle' bit. Your wedding cake should most definitely make a statement and I think to do that well, it has to be totally original. A unique wedding cake (whether elaborate or stylishly understated) is a real focal point at your wedding reception and a delicious treat to be enjoyed together with all of your guests.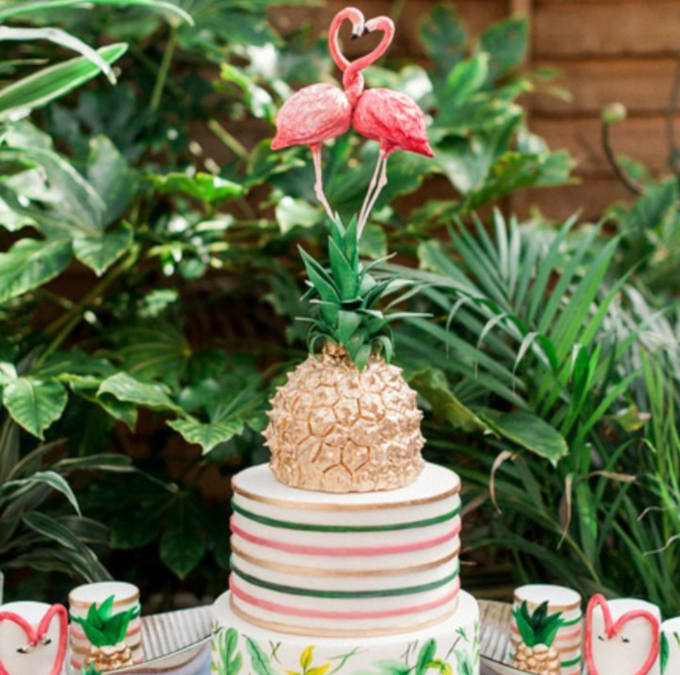 I love that lots of couples are doing away with the dessert course at their wedding breakfast and serving up a slice of their delicious wedding cake instead. Our wedding cakes aren't just a showpiece they taste amazing too, so it's absolutely right that the taste sensation is shared on the big day and not sliced and squished into napkins to take home.
So, back to why your wedding cake should be totally original. Your special day is totally unique to you. Everything about your big day should represent you as a couple, from the styling of your outfits to the flowers you choose, the venue, entertainment, food and yes, last but not least your cake. Your wedding cake is an extension of your entwined personalities. There is no other couple in the world like you and yours truly, and your cake should represent your uniqueness too.
So how do you get your personality into cake form? Well that is where the Cakes by Robin wedding cake experts come in. In one of our wedding cake consultations we'll sit down with you and get to know all about you and what kind of wedding you are organising. We'll listen to your ideas and help you to visualise the wedding cake of your dreams.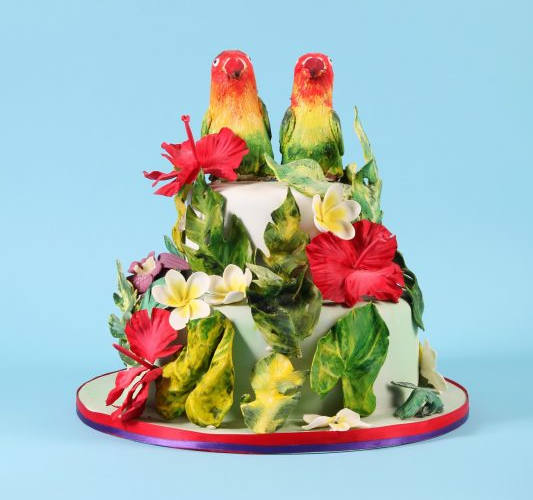 We've made all sorts of cakes from traditional right through to the quirkiest cakes you could imagine. We love a challenge and our novelty wedding cakes are so much fun to create. There really is no limit to what we can create in cake form. Our 'Storks and Pineapple' wedding cake was one of our favourite commissions, as was our 'Indian Elephant' and 'Tropical Birds.'
We can make cakes with as many layers as you wish, or a novelty single layer cake if that sums up your personalities better. We can do cute, fun, serious or somewhere in between. Trending at the moment are geode cakes, geometric cakes, art deco cakes, gothic black cakes, rustic woodland cakes, floral creations and tall-tower masterpieces. Whatever your fancy, we can bring your wedding cake dreams into existence.
If you would like to discuss your wedding cake ideas with one of our dedicated and brilliant team, we would love to hear from you. Contact us for a chat.