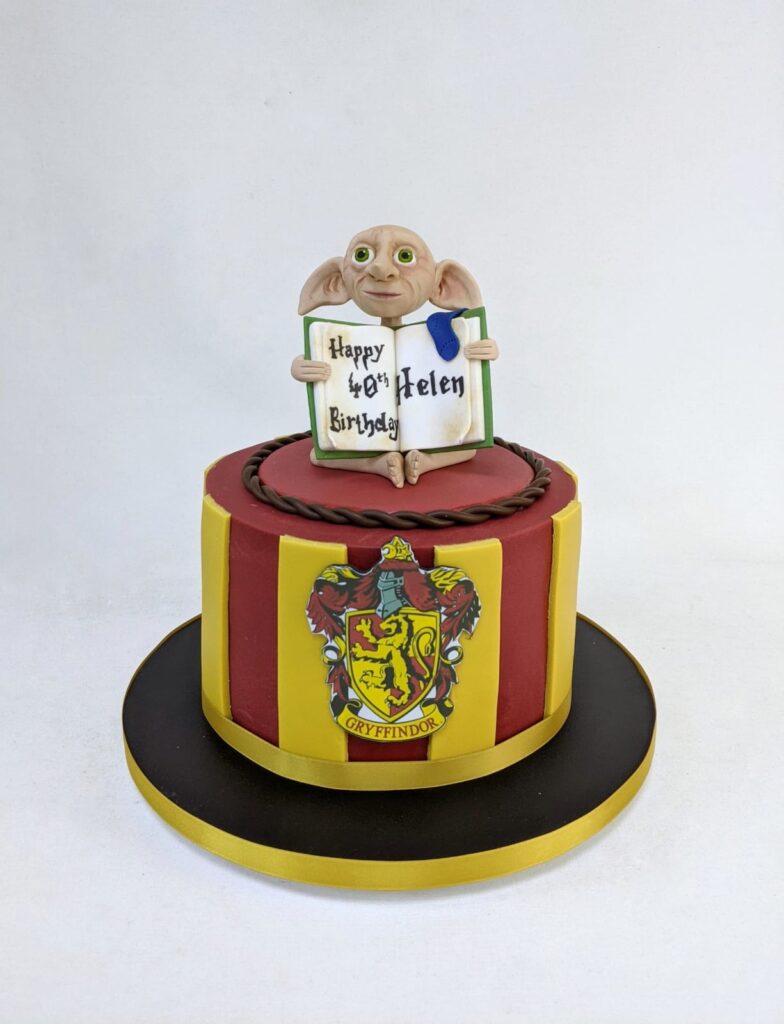 Whether you're planning a party for your own birthday or for someone else, the birthday cake forms the centrepiece for the whole event. It's the main feature of the day and getting it right is key, especially if the birthday party is for a loved one or it's a special birthday. There are several factors to consider when buying a birthday cake, from flavour and colours to the ingredients used – these are our tips for making sure you get it right every time.
Consider your theme first
If your birthday has a theme, your birthday cake is a great opportunity to get creative and come up with a design that complements or reinforces that topic. Planning a pirate-themed party for your child? Why not have a pirate-themed cake to match! Or maybe the theme is more abstract, like a specific colour – your birthday cake should be decorated with this colour and concept in mind. The beauty of our birthday cakes is that they can be designed to suit any shape, colour or design you have in mind, so you can ensure it's a memorable cake that you and your guests will love.
Think about your guests
You'll be serving your cake to your guests, so in addition to the guest of honour, you also need to think about what cake will best suit your crowd. What are their likes and dislikes? Do they have dietary requirements, such as the need for a gluten-free cake or a vegan option? You may already know the answers to these questions if you're hosting a family party, but if you're inviting people outside of your close family, reach out to them to check if they have any special requests or requirements. You should also consider the number of guests you will have arriving, so you can choose the right size cake to feed everyone.
Don't stick with the standard
With a special birthday cake you have the opportunity to think outside the box, which means you don't need to stick to fondant icing and vanilla sponge (although that's a delicious option too!). From toffee, marble and rainbow cake to buttercream icing and naked cakes, you can create the cake that best suits you or the guest of honour's personal preference for a treat that's personalised and truly spoils them on the big day.
Keep budget in mind
Setting a budget before you start looking for the perfect birthday cake is a good idea, as it can help you select the right cake in an affordable price bracket. Cake prices can range considerably depending on the size and design you choose, so having a budget will ensure you choose a style that matches what you can spend and will enable you to spend money in the right places. Unsure what your budget will get you? Get in touch with the team at Cakes by Robin and we'd be happy to go through the options with you.
Enjoy an unforgettable birthday cake
Whatever their age, choosing a beautiful and delicious birthday cake for someone is a great way of showing you care. From a first birthday to a milestone to remember, we can create spectacular birthday cakes for any age or interest, from sports, film and TV to book characters or elegant floral cakes. Why not contact us to discuss your requirements? We offer a wide range of flavours, shapes and sizes to choose from, and we can create custom cakes for a special birthday treat.