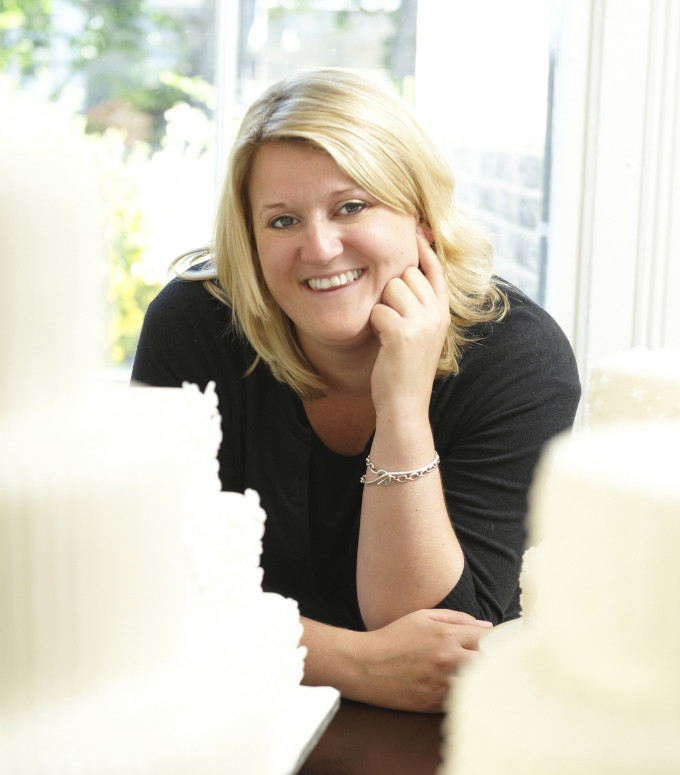 You may know Cakes by Robin as the thriving cake designing business it is today, but that wasn't always the case. Robin's decision to go into business pursuing her passion for baking and cooking came about rather suddenly. And, perhaps things would have been very different if it hadn't been for the 2008 financial crash.
Robin chose a career in banking after university, but when the Icelandic bank she worked for suddenly went out of business, she found herself with a redundancy package but no job. Quickly, she grabbed the opportunity for a career change and decided to pursue her dream of running her own business. "Initially I was nervous but then I realised that a massive decision to leave the world of banking, had been made for me," she explains.
Wedding cakes were an obvious choice to combine both her creative talent and the commercial opportunities. And once Robin completed her professional cake decorating training and got her few first successful commissions under her belt, things started to take shape.
"I knew I needed to get word out there so I set up my website, www.cakesbyrobin.co.uk, in January 2009. I was so careful with money I paid for the site development in cake!"
"I spent a lot of money on getting them beautifully photographed. I sent photos to the bridal magazines and couldn't believe it when they actually featured me." She soon built her professional network to include wedding caterers, florists and wedding photographers.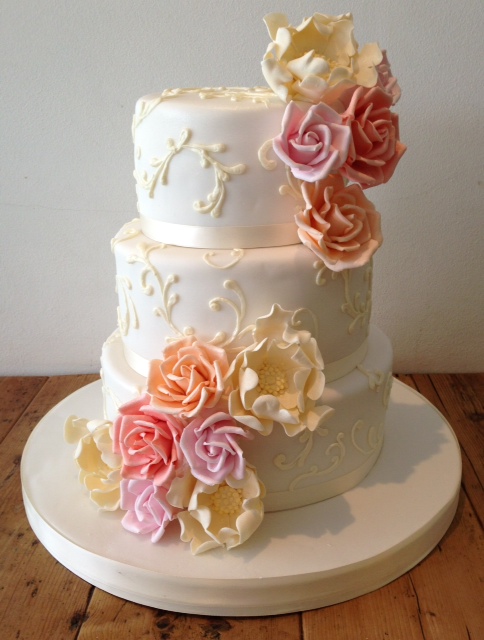 Since training at the famous Squires Kitchen International School of Cake Decorating and Sugarcraft, Robin has been developing her cake design business from her cake studio in Wimbledon.
Fast forward ten years and Cakes by Robin is now considered to be one of the most innovative and thoughtful cake design companies in the country. We bake for all occasions, for weddings and birthdays, for celebrities and companies like Claridges and Cartier and have even been asked to bake for The Great British Bake Off!
"Buying a cake is a joyous occasion as I see people at their happiest," says Robin. "I am lucky to have ten amazing team members who have helped me make Cakes by Robin what it is today."