The Great British Bake Off 2019 crowned its winner earlier this week. David took the coveted cake plate in a thrilling final against Alice and Steph as we all sat on the edge of our sofas watching our favourite bakers get hot under the collar. And didn't they all do brilliantly! If you've missed it, you can watch the final here.
Cakes by Robin have again had a wonderful opportunity to be part of The Great British Bake Off: An Extra Slice, the spin-off hosted by Jo Brand where each latest episode is discussed with a celebrity panel and the most recent contestant leaving the show.
We couldn't think of a better way to honour the bakers' journeys through the competition than in the only way we know how – with a fabulous custom cake!
Below are some of our Bake Off cake creations for this year. It's been huge fun making them and we'd be delighted to hear what you think.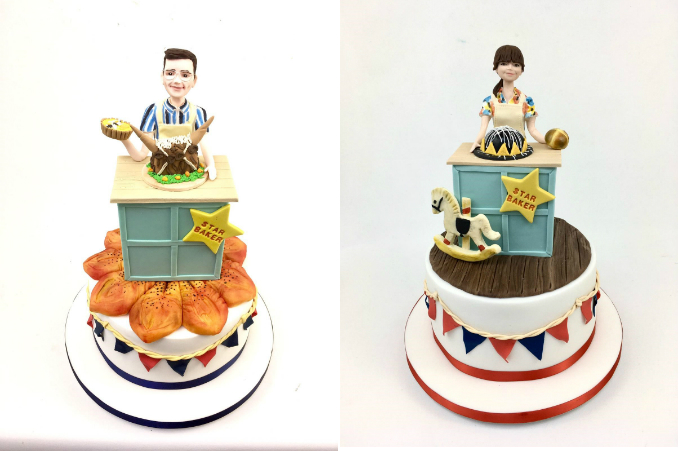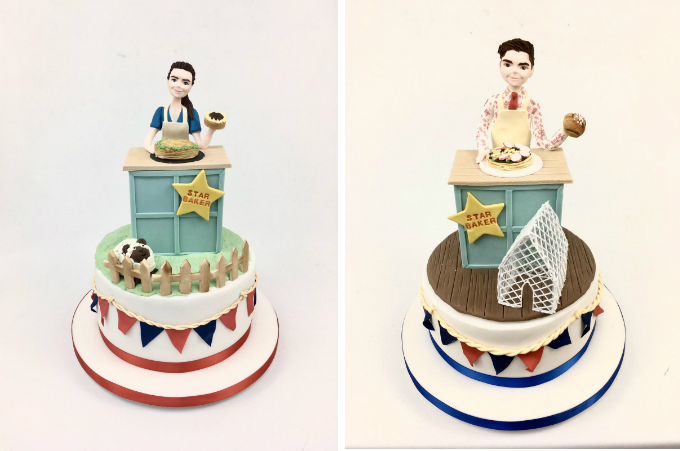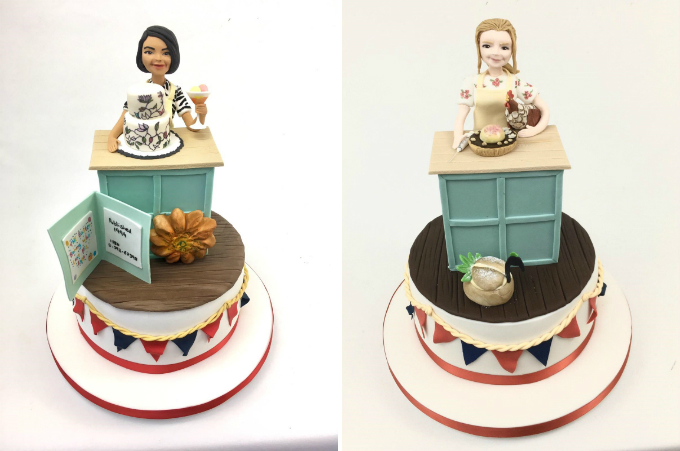 The Winner: David Atherton
The 36-year-old international health adviser grew up in Yorkshire and admits he got his passion for baking from his mum. He's been all over the world with work, and picked up a few more baking skills along the way while travelling.
David saw himself as the underdog in the final – perhaps because he never once took the Star Baker accolade during the series. However, when it came to the final, he triumphed at each of the three challenges while his showstopper – an 'edible illusion' picnic basket with cheese and sausage rolls (all cake, obviously) – wowed the judges. Here's how we immortalised David's well deserved moment of triumph, flanked by Prue Leith and Paul Hollywood.