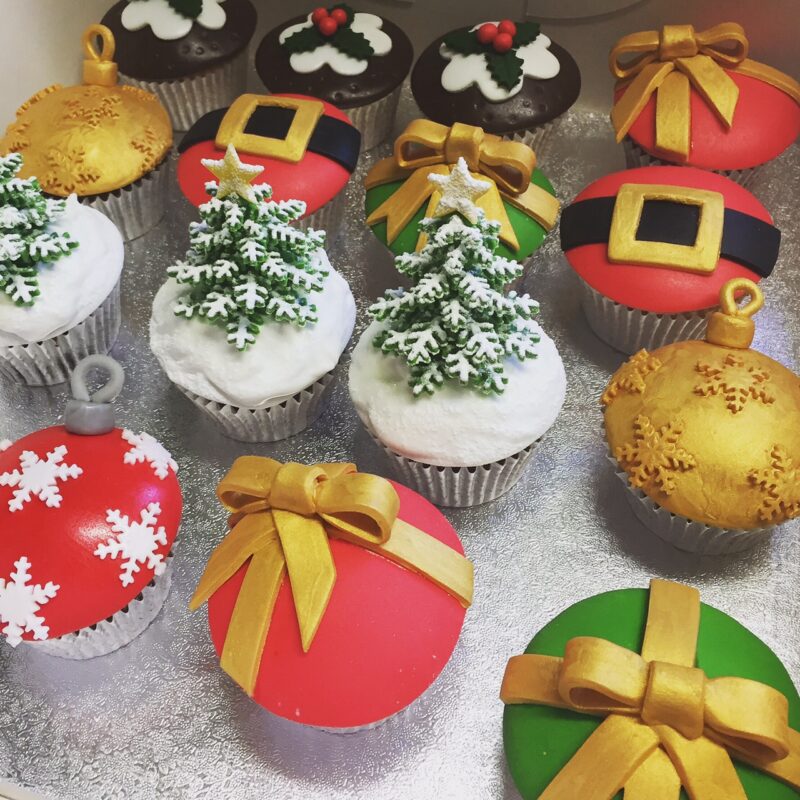 Christmas comes but once a year, but the 2020 festive season promises to be unlike any other. In these extraordinary coronavirus times, many questions remain unanswered: Will we still be in lockdown? Will family visits be allowed? What about the rule of six? What about carol concerts and church services?
This year, more than any other in recent memory, we need as much festive cheer as we can manage – and that's where Cakes by Robin come in. We say, let's all elevate the traditional Christmas baking season to something really special and put our energies into getting creative with cookies, cupcakes and more. After all, everybody loves cupcakes! We can't do anything about the state of the world out there, but we can all get busy in the kitchen and share some Christmas love with seasonal home baked goodies!
The internet is awash with great baking and cooking ideas at this time of year. BBC Good Food, for example, has inspiring Christmas gift recipes such as Gingerbread Stained Glass Biscuits, Reindeer Cupcakes and Snowflake Pretzels that are easy to make at home.
Why not make an evening of it, or set aside a weekend for pre-Christmas baking and present making? Get other family members to join in too – even the children. You'll find that your foodie presents will be warmly received by everyone, especially at Christmas time. Present your home-made gourmet gifts in a Christmassy box or loosely wrapped in cellophane with a big bow on top, and deliver to local friends or neighbours or pop under the tree.
If you're catering for a small family gathering, why not make your own mince pies this year? We love Delia's traditional mince pie recipes but there are many others that are worth trying. And, if you're up to it, making your own Christmas Cake can be an unbelievably rewarding activity, resulting in an edible showstopper centrepiece that everyone will look forward to enjoying on Christmas Day.
Of course, if you have neither the time nor the patience to put your pinny on, Cakes by Robin is only a phone call away. Get in touch today and ask us about our Christmas Cake collection. From full-sized traditional Christmas Cakes and miniature versions to festive cupcakes and seasonal cookies, we have everything covered.
Our scrumptious Christmas Cakes and perfectly designed Christmas Cupcakes are made to order from the freshest and finest ingredients. When your order is ready, you can collect your batch of festive cheer from our cake studio near Wimbledon, or we can deliver in and around London.
Why not put in an order for yourself, and send a batch of Christmas Cookies or Christmas Cupcakes to friends or family in the Greater London area? Who knows, maybe it will be a merry Christmas after all.