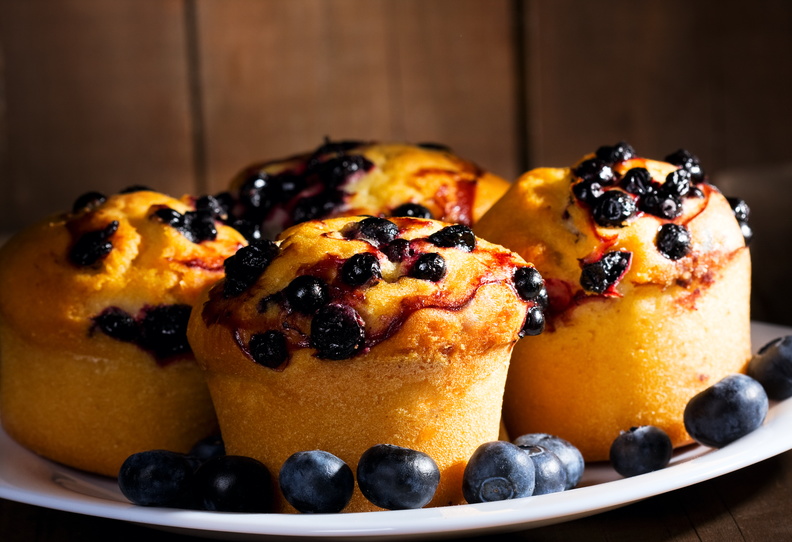 The weather is starting to warm up which means it's time to start planning picnics and BBQs with friends and family. It can be difficult knowing what to serve as a dessert for a picnic, as you need something that's portable and won't fall apart when you transport it, as well as being easy to share. Here are some of our favourite cakes and bakes that work brilliantly for outdoor dining.
Cupcakes
Cupcakes are the perfect balance between a full iced cake and a small bite – plus, you can cater to everyone's preferences with a mix of different flavours. The ideal transportable cake, cupcakes are guaranteed to be a hit at your gathering and add a sense of fun to the occasion too. Whether you choose to decorate them with elaborate toppings or keep them simple, cupcakes are one of our favourite baked goods for a picnic.
Banana bread
Often reserved for using up overripe bananas, banana bread is actually a great bake to take with you for a picnic or BBQ. It slices easily and can be transported in the loaf tin you bake it in for added convenience, plus it's something that almost everyone loves to eat. There are various flavour combinations when it comes to banana bread, from sultanas and pecans to chocolate chips, so it's the perfect opportunity to experiment.
Traybakes
The ultimate no-fuss dessert, traybakes offer great portability for your next outdoor event. From chocolate cake to shortbread, sponge cake and carrot cake, traybakes come in all different sizes and flavours, depending on how many people you're serving, and can be cut up into squares in no time to serve a crowd.
Cookies
Cookies are particularly well-suited if your gathering is likely to have little ones attending, as they're easy to hold and won't make a mess. The other benefit of taking cookies along to a picnic is that they can be shaped or iced in a variety of ways for a fun sweet treat that kids and adults alike will love.
Muffins
Muffins are well-known for being a great option in terms of portability. They're perfectly sized for taking with you on the go and are less likely to fall apart compared to a larger cake. Muffins are also great if you want something less sweet on your picnic table, whether you choose a classic blueberry, chocolate or a savoury option instead.
Brownies
Brownies are a crowd-pleaser that hold up well thanks to their dense, fudgy texture. You can also keep them in the tray they're baked in to slice up on the day, to make them easier to transport. There are plenty of flavour combinations to try, from including mixed nuts to chocolate chunks, dried cranberries or even blondies using white chocolate instead.
Final thoughts
The spring and summer seasons are ideal for getting outside in the sunshine and enjoying the company of your friends and family. While choosing a dessert can be tricky, these options are all perfectly suited to picnics, as they'll hold their shape, can be cut up easily for a crowd and offer the option of being tailored to peoples' taste preferences.
If you'd like to order cupcakes or cookies for your next event, why not get in touch with Cakes by Robin? We have a great selection of flavours to choose from and we can cater to any size gathering to suit your requirements.