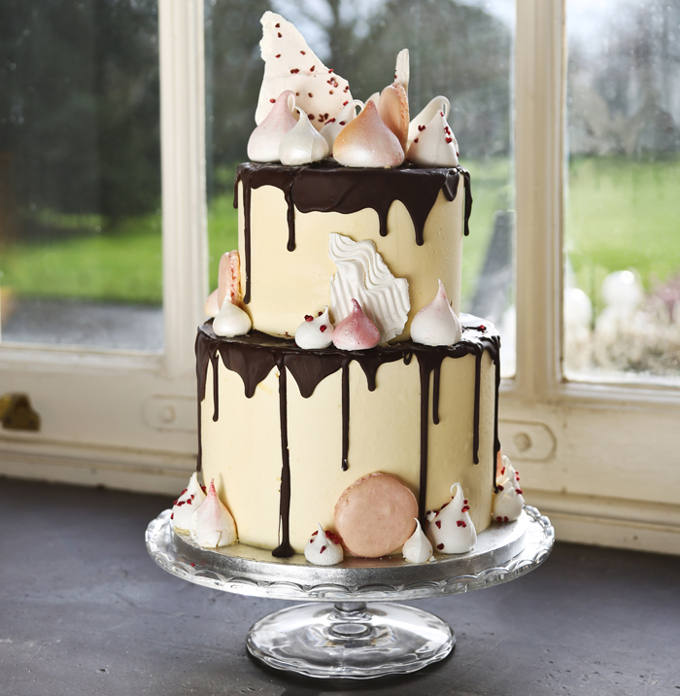 Whether you have a milestone birthday coming up, you're planning your wedding or you just like to stay on top of the trends, these are some of the upcoming trends for 2022 in the world of baking that we're set to see more of over the next 12 months.
Custom is king
For more and more of us, bespoke is the key, and it's not just our homes and our wardrobes where we're looking for something unique that you can't pick up off the shelves. One of the leading trends that we'll see over the coming year is the desire for something customised to our specific tastes and the occasion.
Perhaps you want a novelty wedding cake for your special day that your guests won't have seen anywhere else, a cake with a handwritten message iced onto it, or maybe it's a flavour combination that you want to incorporate into your birthday cake. Being able to personalise our desserts to suit our needs is something that more people are looking for in their sweet treats.
Flavour combinations
We all have our favourite flavours when it comes to cake, and while chocolate and vanilla are as delicious now as they ever were, it seems that we're looking for something a little more unusual and unique. Flavour combinations are the way to achieve just that, putting a different spin on an old classic.
For example, chocolate orange is a delicious flavour combo for cakes, adding a citrus splash to the richness of chocolate sponge or ganache, and coffee and walnut remains a firm favourite. We're also seeking out nostalgia with traditional dessert flavours like lemon meringue pie, rhubarb and sticky toffee cakes.
Visual impact
Looks are important when it comes to cakes, especially if they're for a special occasion. A cake needs to taste delicious, but ultimately, it's the wow factor we want when we choose a cake. And that's one of the top trends for 2022 – visual impact. We're all about posting our food pics to Instagram now and as a result, we want the food we buy to be as beautiful to look at as it is delicious to eat.
From novelty cakes that tie in with a specific theme, whether it's film and TV, sports or cartoon characters, to rainbow cakes and luxurious drip cakes that are artistically decorated, we're sure to see more photo-worthy cakes going forward.
Healthy bakes
It seems we want to have our cake and eat it too, with a rise in healthy bakes hitting the market. Whether it's vegan alternatives, gluten-free bakes or lower sugar options, health-conscious consumers are seeking out healthy cakes and sweet bakes when making their purchases.
However, quality and taste are still just as important to customers as they ever were. Bakeries are looking to adapt with sugar alternatives and increasing the fibre content of their bakes by adding more fruit and vegetables for moist and flavourful cakes that are that bit healthier.
To summarise
One thing's for sure, whatever style you choose, our love of cakes and baking isn't going anywhere in 2022. Whether it's elaborate tiered celebration cakes or flavourful cupcakes platters, at Cakes by Robin we offer an extensive selection of tasty sweet treats to make your event or special occasion all the more memorable. Contact our team today to place an order or to discuss a custom cake design you have in mind.