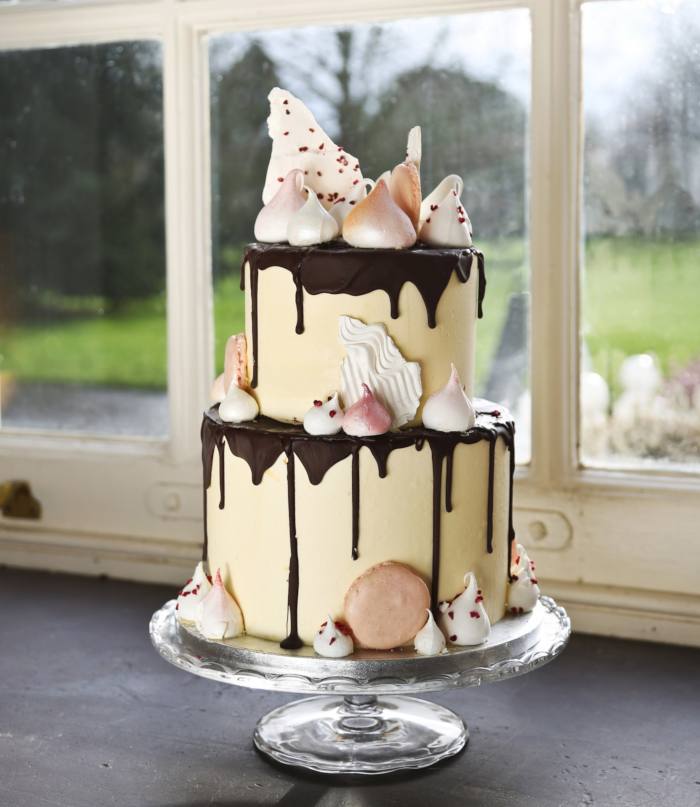 Summer is the perfect time of the year to find an excuse to throw a party with the entire family. It might be a kids' birthday party, an engagement announcement or even a work social, but no matter the occasion, it's always better with cake. With so many cakes to choose from, we thought we would do our best to whittle them down to our top 5 best cakes for summer.
5. No fondant cakes
While fondant cakes allow us cake makers to express our creativity through fun designs, fondant icing isn't everyone's cup of tea. It can sometimes be left on the plate, while the rest of the cake has been devoured. With that in mind, why not try one of our no fondant cakes for your summer party?
They are lighter than cakes with fondant icing but still come with as much creative flair and are as flawlessly decorated. Ideal for weddings and celebrations of all types, no fondant cakes use buttercream for a smooth exterior finish and their popularity continues to rise with cake lovers.
4. Cake pops
Cake on a stick might have seemed like an odd concept a few decades ago but today they are some of the most popular forms of sweet treat. A bite-sized treat for all occasions, our cake pops make great gifts or wedding favours to keep your guests' energy levels up.
Cake pops can be created by our expert decorators in any style, from animals and pirates to superheroes for a child's birthday party. Fun for all the family, we recommend cake pops as they taste as good as they look. We have even made sure to pack all of the delicious flavour and textures of a whole cake into our tiny little cake pops.
3. Cookies
While not strictly cake, we believe cookies are some of the most versatile sweet treats around. At Cakes by Robin, we specialise in personalised cookies that can be decorated during any occasion. From anniversaries and weddings to corporate events, the humble cookie is a small treat for days when the sun has drained your appetite for something larger.
Our cookies can be decorated to whichever style suits your big occasion. From delicately iced wedding cookies to baby-themed christening cookies or styling cookies on your favourite movie, book or hobby, we can make it happen. Our cookies are handmade, delivered fresh to anywhere inside London and arrive in perfect condition.
2. Cupcakes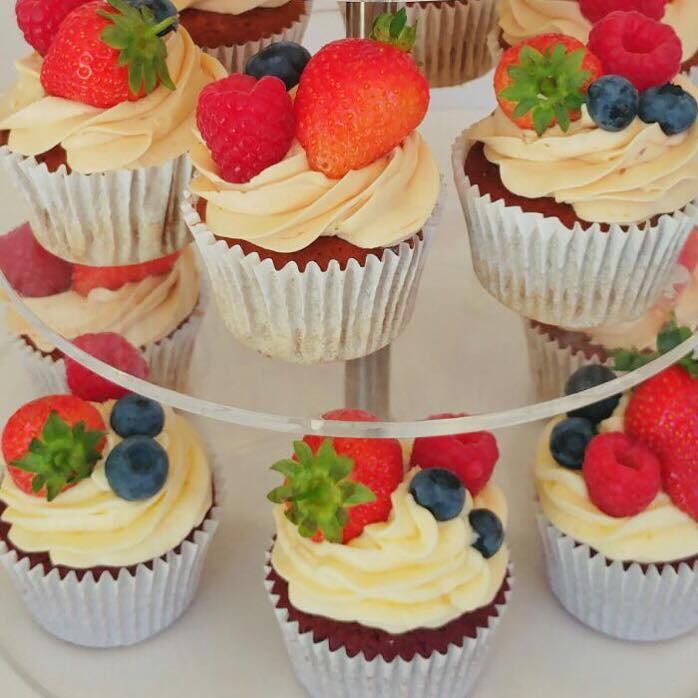 Cupcakes are growing in popularity for a host of events from weddings and birthdays to corporate events. Thanks to their versatility, cupcakes can be made to suit all occasions.
These small cakes are ideal for summer parties such as barbecues because you don't need any cutlery or plates to eat them, they come fully prepared to be devoured! In just a few bites your cupcake will be gone, and no washing up is left in sight. We make our cupcakes to suit your requirements, and we can decorate them in whatever style, theme or flavours you would like.
1. Victoria sponge
No summer party is complete without the mother of all cakes, the Victoria sponge. It is a staple for garden parties, afternoon teas and weddings where it can be easily smuggled home in a napkin for a second offering.
This classic is made using vanilla sponge, vanilla buttercream and ample servings of strawberry jam. The Victoria sponge is a simple choice cherished by adults and children alike. If you are thinking of throwing a summer event, this classic cake is sure to go down well no matter the occasion.
Choose Cakes by Robin for your summer celebration
If you would like any of the cakes that made our top five summer celebration cakes, then contact Robin to let us know more about your cake ideas. Let your imagination run wild and we will endeavour to create a cake for any occasion that brings your vision to life, in cake form.