Recently, there has been a lot of talk about the increasing popularity of meringues, and about how they may well become the latest in a string of trendy sweet treats to be the buzzword on everyone's lips. Doughnuts, macaroons, and now meringues, have all had their time in the spotlight in recent years. However, we don't think us cake people have anything to worry about at all!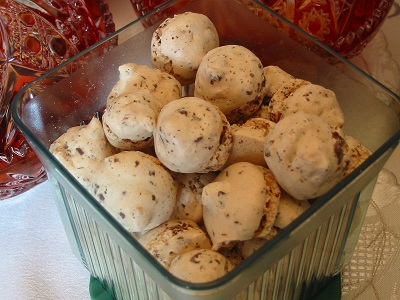 Most sweet snacks tend to be a bit of a passing fad. It might be trendy for a few months, but after an initial flurry of interest people look elsewhere for the next big thing on the sugary scene. Already, people are turning their backs on the pastel-coloured, chewy almond macaroons that swept the UK not a year ago, and apparently meringues are the new big thing.
But have you ever tucked into a wedding macaroon? Has your child ever brought home a meringue wrapped in a napkin from a friend's birthday party? Will you be munching on a profiterole from a pastry tower at the next christening you go to? It's very unlikely, and there's a reason for that: we have cake!
Meringues can be tasty, but there is little substance, and when done badly they are flavourless and the wrong balance of crunchy and chewy. Cake, however, is one of the most versatile treats available, and is still the dessert of choice for the vast majority of celebrations in the UK. We have seen innovations in the cake industry, so we are no longer stuck with plain white iced Victoria sponges, but instead spoilt for choice. How about a selection of vivid cake pops, or mini petit-four sized cakes? Coffee and walnut, chocolate fudge or lemon drizzle?
The popularity of shows like Great British Bake Off has made baking cool again. But think about all of the most stunning, memorable bakes from the show. The one thing they all have in common is that they're all cakes!
In our opinion, cakes will always be able to see off the competition, because they are versatile, family-friendly and can be decorated in all sorts of ways. If you want to see some examples of our amazing cakes, check out our website for some cake-spiration!