Does your strong-willed little one remind you of the courageous and determined character Moana? Released in 2016, the animated film Moana takes you on a journey through moral tales and high seas. Moana, the main character, seeks to protect her people and her land and return the sacred heart, stolen by demigod Maui, to the mystical island goddess Te Fiti.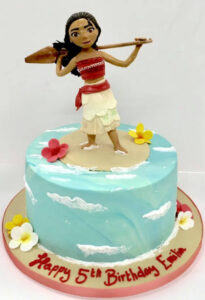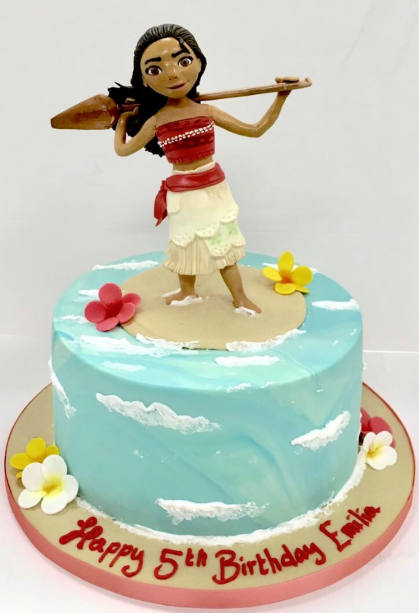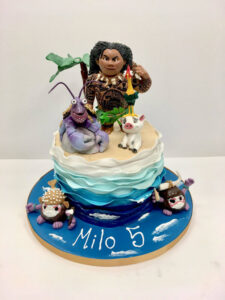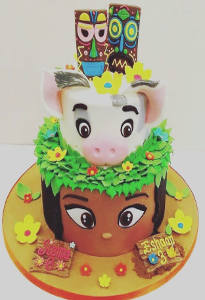 The empowering story is a beautiful tale of courage peppered with heart-swelling messages. Teenager Moana crosses the forbidden ocean to save her homeland and meets many hurdles along the way. A swarm of kakamura pirates, a fiery lava monster, a giant crab and Mauri himself (who as it happens turns out a gooden in the end) are all obstacles the smart and rebellious princess Moana has to overcome.
Serious themes about the ecosystem and diversity are woven ingeniously and effortlessly into this animation, which is what makes it such a delightful movie we all want our children to see. And come on admit it, us adults love an action-packed, heartfelt kids movie too. On top of which, there's the brilliant soundtrack. Could it knock Frozen of the top spot? We think it might.
It's an adventurous tale indeed, but as with any kids' movie, the serious messages are cosseted by slapstick laughs, in this film provided by Heihei, Moana's halfwitted chicken. The film has so much depth and so many great characters, it's really no wonder that it's become a perfect theme for children's birthday parties.
Celebrate your child's growing independence and progression in true Moana style at their next birthday. Our Moana cakes are a really fabulous sight to behold and will have your little ones jumping for joy. We can bring any of the Moana film characters to life on one of our show-stopping birthday cakes.
We love an adventure and there's no greater challenge than bringing a Disney classic to life in cake form. But, we dug deep and we came up with some awesome ideas. It was a tale of high drama and desperate struggles in our cake parlour kitchen, but with a dash of HeiHei humour mixed in, we triumphed, just like the inspirational Moana herself.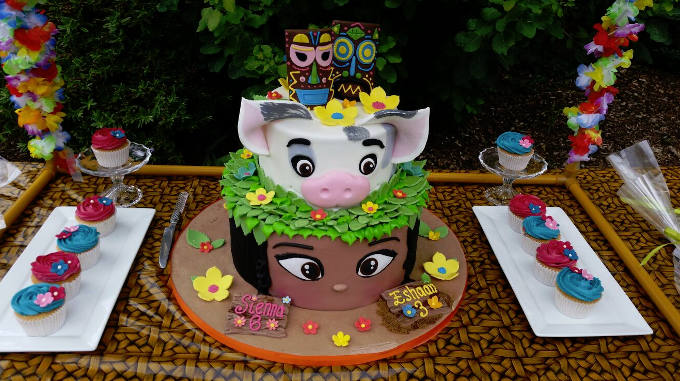 With songs you can't stop humming, why not make the Moana Disney classic a theme for your child's next birthday? It's the perfect party for any budding princess. As Mauri said to Moana, "if you wear a dress and have an animal sidekick, you're a princess?" So if your little one has a soft-toy pet and a dress, they're fit to play the part of Moana at their special birthday party. Or perhaps your little one is obsessed with Maui? Good luck with the fake tattoos. That's going to take a while!