Insect party
Robin
After much hard work and subsequent anticipation, I have great pleasure in unveiling the fruits of our labour from a very exciting project we were lucky enough to be involved in. I have known Julia Boggio, the fabulous celebrity photographer and Les Enfants, party planners to the stars for a few years and we have all worked independently so it was about time that we got together to create some magic.
'Not Another Frozen Party' was born out of a mutual desire to think outside the box when it comes to children's parties. It is fair to say that we've all been involved in some way, shape or form with Disney's most popular film to date whether it be hosting a party for our own children, making numerous Elsa and Olaf cakes or theming entire hotel rooms in glittery blue and white. Don't get us wrong, we are big fans of the film but sometimes it is nice to have a bit of variety! We didn't want to do anything branded or commerical so set about choosing 8 themes which we would shoot to give ideas on how to do something a little different that really reflects the personality of the birthday boy or girl.
The first theme we decided to do was a take on an Insect party. The parents of boys (and some girls) have been asking for Insect themed parties so we thought we'd show you how we'd love to style the party and these are the results. FYI: There is no need to spend a fortune on a large number of cans of expanding foam as was needed for these images but I think you'll agree they look amazing and there are lots of elements that can be used to style up your own creepy insect party. Keep checking in for the next in our series of amazing themed party posts…50s milk and cookie bar. In the meantime, feast your eyes on all things Insect!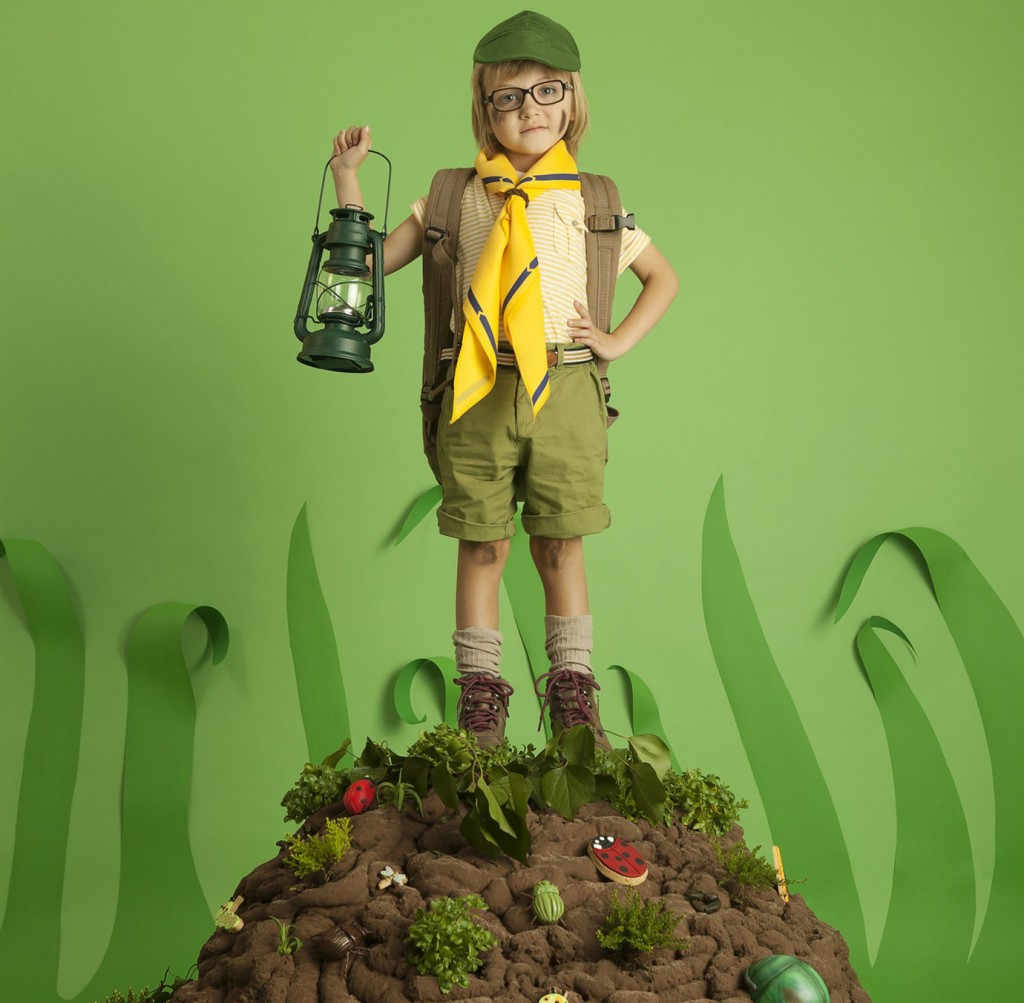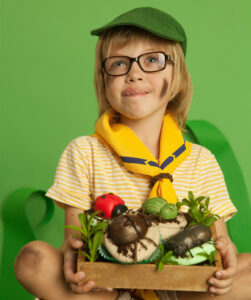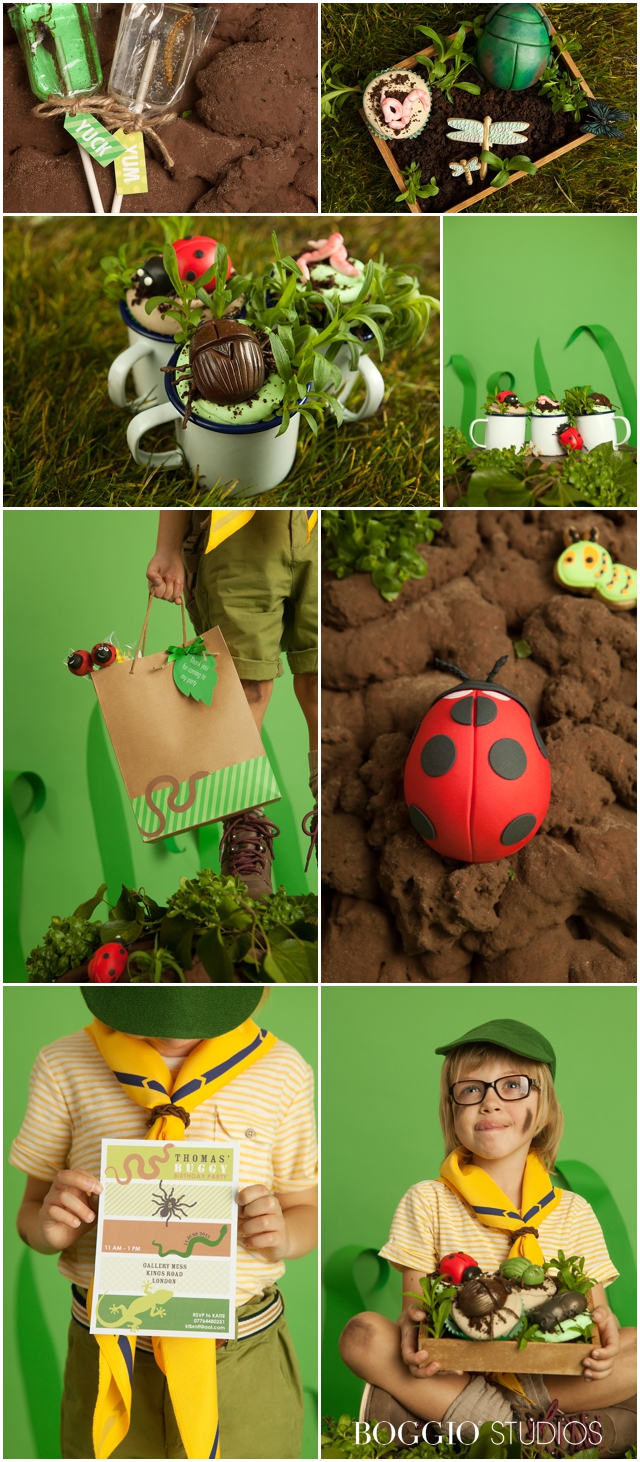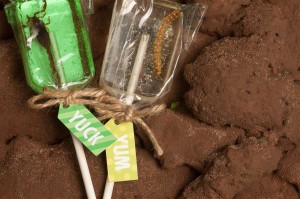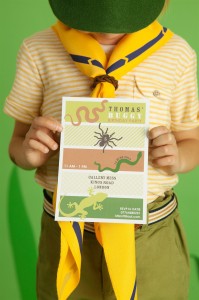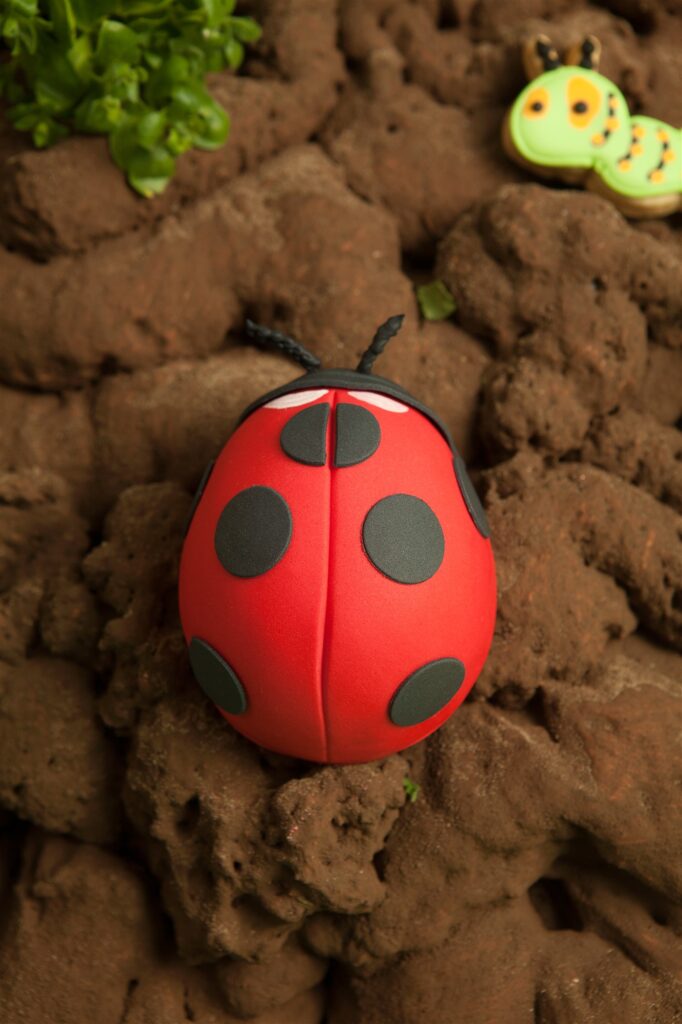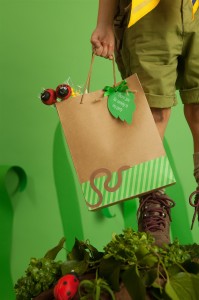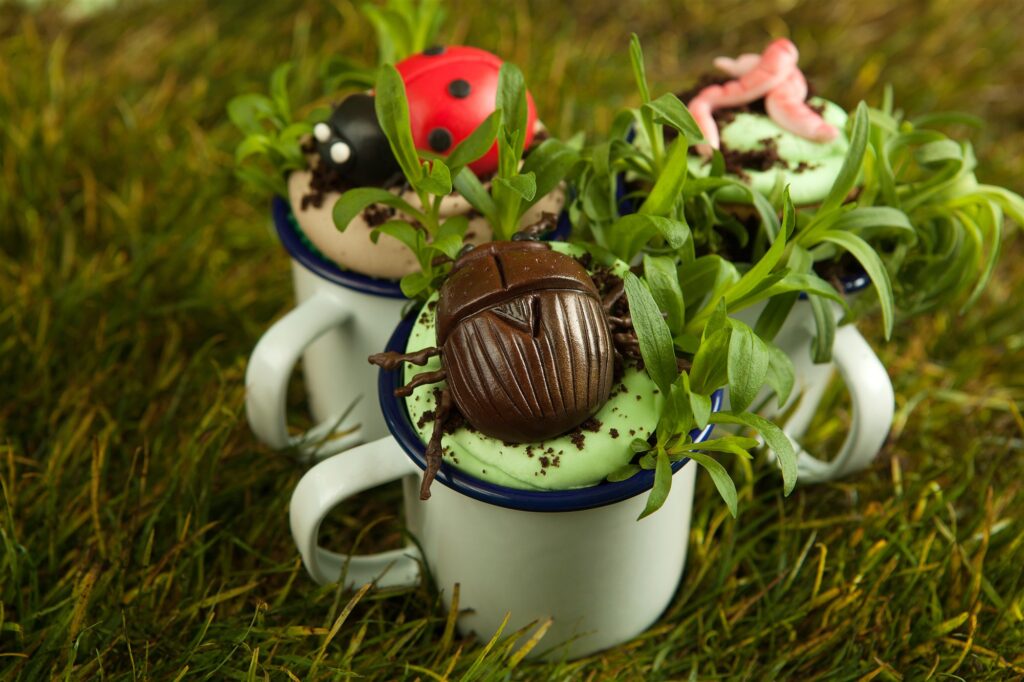 Everyone involved is listed below so get in touch with them if you'd like to discuss your own ideas:
Photography: Julia Boggio at Boggio Studios
Props and styling: Les Enfants
Cakes and Confection: Cakes by Robin
Art Direction: Hannah Coates from Zest of a Loganberry
Clothes Styling: Jo Sawkins
Hair and Makeup: Kaz Fernando
Models: Creative Kidz
Please recommend us if you found this post useful: