The Very Hungry Caterpillar is a great theme for your little one's party. Kids love the caterpillar's journey from egg to beautiful butterfly in Eric Carle's colourful picture book. The adorable caterpillar eats his way through a whole host of colourful treats and that's exactly what we've dreamed up for your little ones' special birthday tea party.
The creative bakers at Cakes by Robin have gone all out to make the Very Hungry Caterpillar birthday tea table treats look like they've popped straight out of the book. Our Very Hungry Caterpillar themed birthday surprise includes lots of tasty sweet treats for your hungry children to enjoy on party day. You'll love the gasps of delight and beaming smiles when you bring out the Very Hungry Caterpillar themed dessert table.
Cupcakes adorned with sweet replicas of everything on the caterpillars menu, cute and colourful cookies and an amazing centrepiece birthday cake donning the Very Hungry Caterpillar make an impressive display. Add your own mark with colourful balloons and party bags with treats. We make the most wonderful cake pops. They're delicious and a great hit with children and adults alike. They make a perfect accompaniment for little guests to take home with their party bags.
The hungry caterpillar loved working his way through a rainbow of food. We know your children will love tasting the delicious Very Hungry Caterpillar treats lovingly prepared by our creative bakers at Cakes by Robin too. Not only are our sweet treats delicious to eat, they are a fabulous feast for the eyes.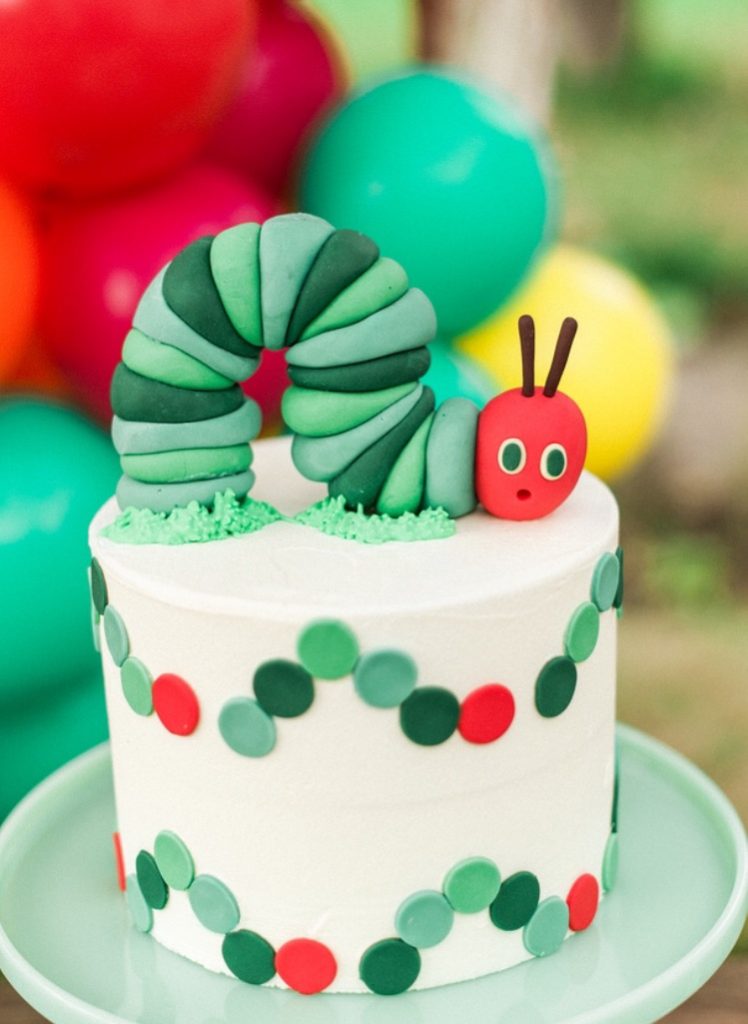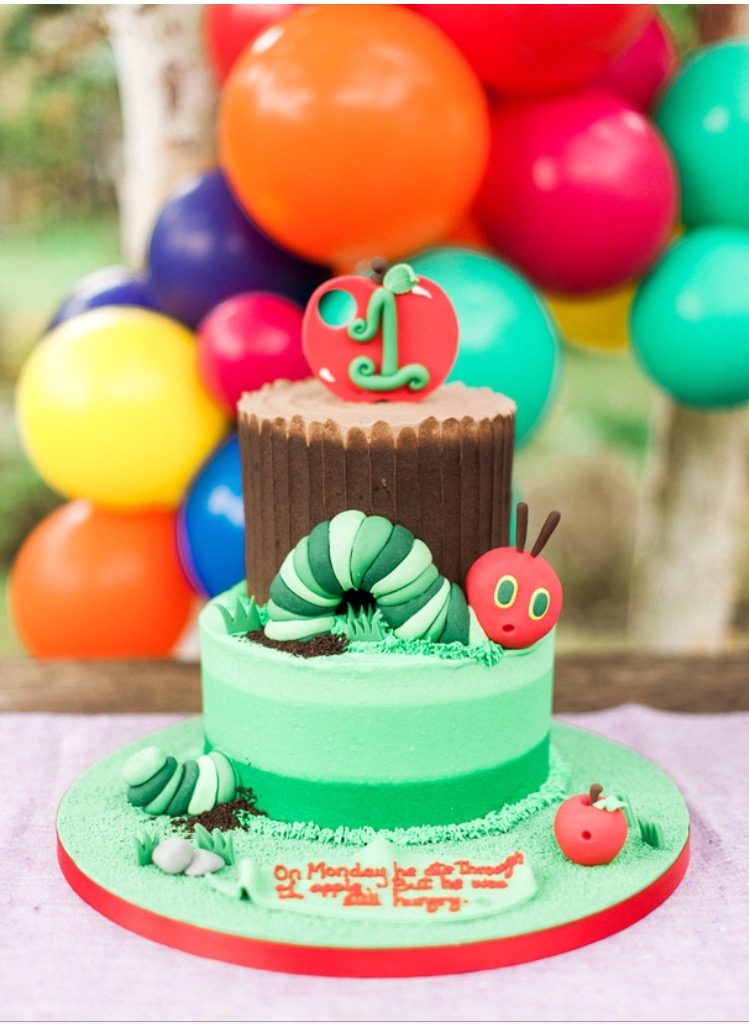 Perhaps don't let your little one eat the whole of the hungry caterpillars menu: "on Monday he ate one apple, on Tuesday he ate through two pears, on Wednesday he ate through three plums, on Thursday he ate through four strawberries, on Friday he ate through five oranges, on Saturday he ate through one piece of chocolate cake, one ice-cream, one pickle, one slice of cheese, one slice of salami, one lollipop, one piece of cherry pie, one sausage, one cupcake, and one slice of watermelon." That's a lot for a little caterpillar!
But then the big fat caterpillar did turn into a beautiful butterfly, and that takes a lot of eating. We are sure your hungry children would love to munch their way through our table of caterpillar delights at their next birthday surprise. We promise they won't turn into butterflies!