Plenty of articles have sprung up in recent years bemoaning the pressure parents are under to throw the most amazing birthday party for their children. News features about charging non attendees, celebrities splashing out tens of thousands on their offspring and the advent of party inflation are pretty regular features in news columns. Obviously as the owner of a cake company which specialises in bespoke cakes, I'd be a bit of a fraud if I didn't acknowledge the benefit of this trend to Cakes by Robin however as the owner of a 3 year old, I can equally understand the concern!
With this in mind, I have decided to dedicate this blog post to ideas for styling your child's birthday party without having to spend thousands. We want to show you ways to create a visually stunning event but with fun being the main emphasis and no additional mortgage needed!
We have included images of some of our recent work with top London party planners to inspire and show what can be achieved with a bit of imagination and creativity and also their details lest you decide it's all a bit of a faff and want to hand over to the experts.
Robin's guide to DIY party styling
My daughter wanted to have a Peter Rabbit cake for her party this year. In my line of business, the cake was no problem but I wanted it to look fun too so I spent a little time at our local garden centre seeing how I could theme this. I spent a total of £65 on various bits including little plastic flower pots to hold their food, wooden seedling boxes (£5 for two), 3 lavender plants (£7.50 each) which are now happily living in our garden and some potato sacks (£4.50 for two) which I wrapped around the bottom of the plants to look a bit more like they might have come from Mr McGregor's garden. We had a nice white watering can at home which I pinched and I used garden signs with chalk to write what the food was. I then popped to our local green grocer and bought radishes, carrots with tops and beet root to lay out on the food table. All Peter Rabbit's favourite food! Balloons are also a fab cost effective way of decorating and perfect as a take home gift with a party bag for the kids. I themed ours in a pink, yellow and green colour scheme.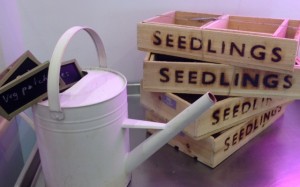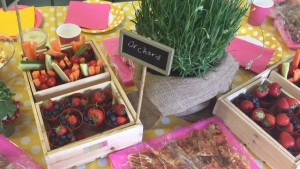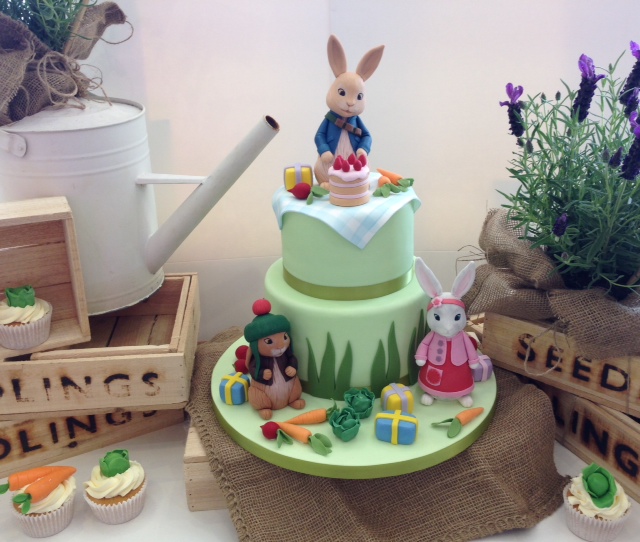 Robin's pick of handy places for DIY party styling
Local garden centre always has loads of bits for all sorts of party themes and is great for educational party bag fillers
Pinterest-the most enormous source of inspirational imagery and ideas from all over the world. Beware-many hours have been lost to this site. It is addictive!
Party theme inspiration:
Alice in Wonderland:
We expect a few Alice in Wonderland parties over the next few months as it is 150 years since Alice in Wonderland was written. Lewis Carroll fans eat your heart out and get creating your own. If you'd like expert help, get in touch with
Jemma-Jade Events
who styled up a storm at this shoot. Images:
Kate Nielen
Full shoot images at the following blog: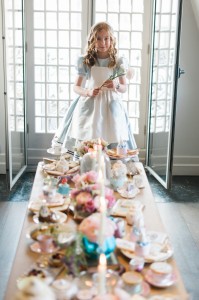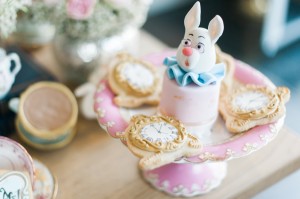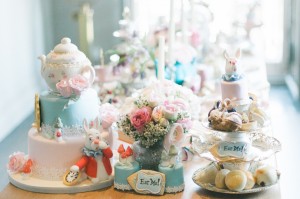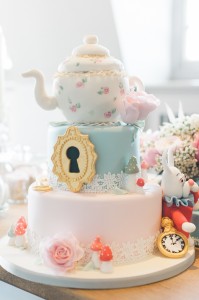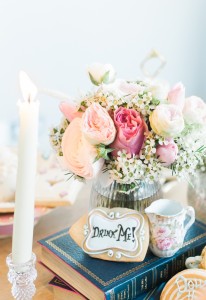 Insect party: 
Got a budding entomologist on your hands? Then this is the inspiration for them. Bug cupcakes, creepy crawly cakes and lollies with real bugs insides. Perfect! Credit: Styling and party planning from the legends that are 
Les Enfants
, images
Julia Boggio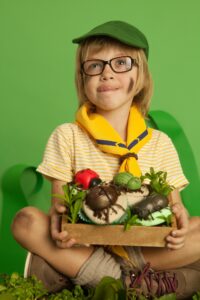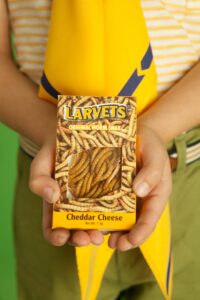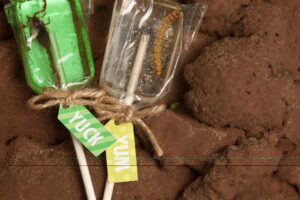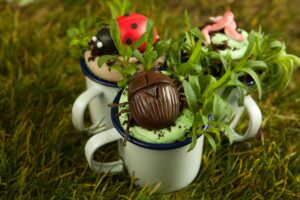 50s Milk and cookie party:
Get guests along in their 50s finery for a bit of Diner action. Burger and milkshakes are the order of the day. Amazing! Credit: Les Enfants for stunning styling and Julia Boggio for fabulous images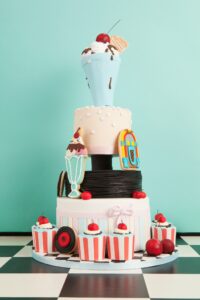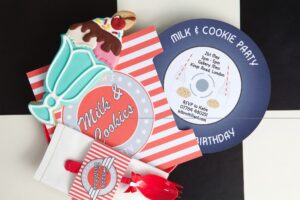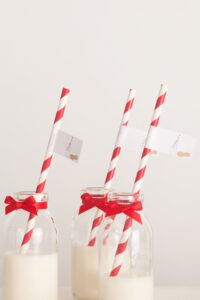 Farm party: 
Foxes Events styled up a storm with this Farm themed party. Probably aimed at a younger clientele, this party featured cake pop eggs in their very own chicken coop (made by the team at Foxes), hay bales, lemonade glasses wrapped in gingham fabric and of course cakes and sweet treats by us. LOVE!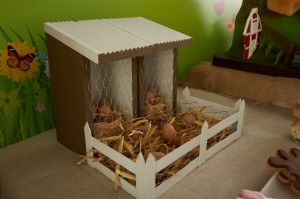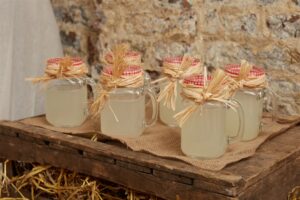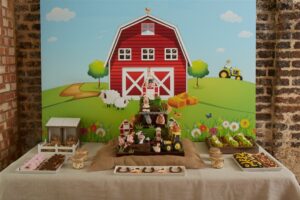 Hints:
Remember that it's the child's birthday so if they want yet another Frozen themed party, there's no point fighting it-it took me 6 months to persuade my daughter to opt for something else!
Plan in advance so you can order most things online
Party bags should contain one nice present and a balloon and perhaps something edible like a cookie or cake pop. No one likes extra plastic tat!
And if I haven't managed to convince you that party styling is really fun, please get in touch with our friends at the following companies who I can personally vouch for and are simply amazing at what they do:
If you want to see more inspiration, check out our
party styling
page. There's more exciting examples coming soon too!