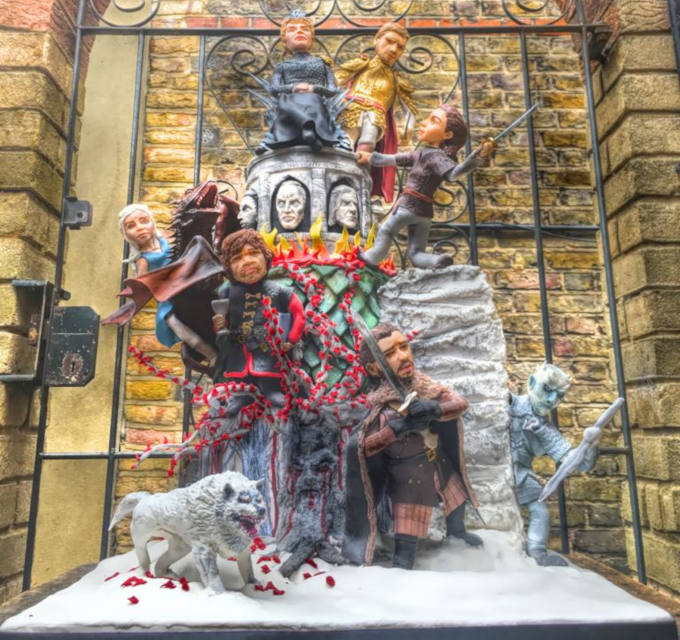 How excited are we in the Cakes by Robin cake parlour? We are on a countdown, OMG! We can't wait! If you are a Game of Thrones fan like us, you'll know this is a big event to be celebrated (preferably with cake … lots of cake).
Questions. So many questions.
Who will sit on the Iron Throne? Will the Army of the Dead consume the living? Will Cersei get to finally destroy her little brother? Will the Mother of Dragons Daenerys conquer Westeros? Will Jon Snow be by her side (after he finds out his true identity)? Whose faces will Arya wear? Will she complete her list? Will her direwolf return to save the day? Who will prevail – the ice dragon or its living siblings? Can Theon finally prove himself to be a hero? Will Jaime do the decent thing and reject Cersei?
There's more. Who can stop the Night King? Will Grey Worm and Missandei consume their passion!!? Will Brienne find true love with Jaime? Or even with the Wildling Tormund Giantsbane? Will Sansa finally have some good luck? Will the Hound get his own back on the Mountain?
If you are burning the midnight oil to see Season 8 episodes, then your ideal companion will be a Game of Thrones cake. We can help you with that bit. Just contact our brilliant GOT cake team for a masterpiece in cake form.
It's been a long wait for the final series of Game of Thrones – and so many loose ends to tie up. The only thing for certain is that no-one is safe, even everyone's favourite characters.
We've all got attached to the determined Stark sisters Arya and Sansa, the brave Jon Snow, Daenerys the Breaker of Chains & Mother of Dragons, the witty and boozy Tyrion, the downtrodden but proud Grey Worm and his soul-mate Missandei, the loyal Brienne, the Wildling warrior Tormund and the good guy / bad guy Jaime.
Will they make it to the end?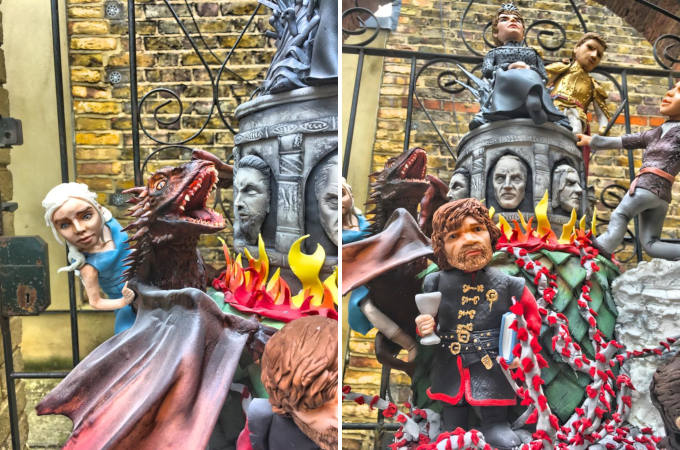 I'm really here to talk about cake, so I digress. Why not surprise your loved one and GOT fan with a magnificent Game of Thrones cake? Whether a birthday, anniversary, engagement, retirement or even a wedding (how cool would that be – A game of Thrones Wedding cake!) if your loved one is addicted to GOT, then they will be blown away by one of our Game of Throne's cakes. Just tell us their favourite characters, cake flavour and filling and we'll do the rest.
We have budget options and can make cakes in all shapes and sizes with as many tiers as you dare. See our cake inspiration gallery for ideas on the style of cake you would like. We love to take our cake artistry to the limits and we have to say our magnificent GOT cake has been one of our favourites.
Winter is coming and there's no better reason to celebrate than that!
GOT cake? If the answer is no, call our cake parlour NOW!