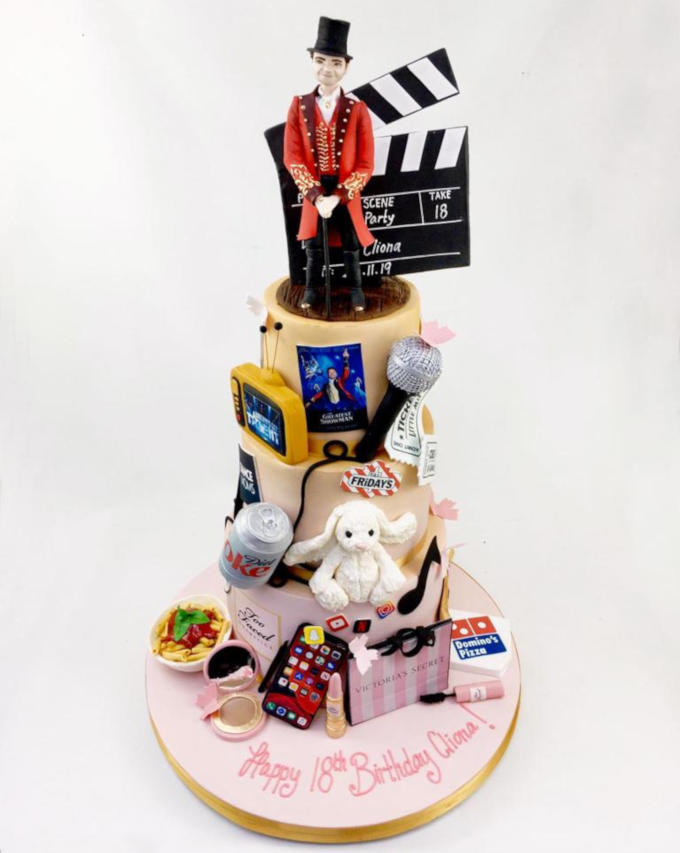 At Cakes by Robin, we've been designing, baking and decorating unique cakes for 12 years. We have a passion for bespoke wedding cake design and take huge pleasure in creating exquisite celebration cakes for every conceivable special occasion, as much now as when we did back when we started the business.
Best of all, we design everything for you, our customers. You may be looking for a one-off birthday cake, something for a baby shower or a special anniversary. Whatever the event, you can be sure that we are the right cake company to create your perfect cake. Just tell us your ideas and we will bring them to life in cake form!
The design process always starts with you. We understand that taking time to explore your dream cake is the most exciting part and, certainly for us, it's the most important part in the entire creative process. Perhaps you already have an idea or style in mind, or a theme or motif you would like us to follow? Or maybe you have no idea where to even start? No matter, we can provide plenty of inspiration and design ideas to get your creative juices flowing.
Initial meeting
We start with an initial personal consultation and cake tasting to discuss your thoughts about the cake, the event and the personalities involved. Please bring along any design ideas you may have, including pictures, inspiration from magazines, colour swatches and so on.
If you're stuck for ideas, why not take a look at our gallery? If you have a favourite cake you would like us to recreate, we can do that too. Simply choose from our lookbook and we can adjust the design to create something original and special based on your ideas.
Design sketches
Once our design team has a clear brief, we can get to work in earnest. We will provide you with detailed sketches so you can see your cake taking shape, with plenty of opportunity to tweak and perfect every detail of your cake until you are completely happy with the design.
Here are a couple of examples to illustrate our work in progress – a fabulous blue ocean inspired celebration cake, complete with fishtail, sea foam and cheeky seashell, and a full-on fun 18th birthday cake for a savvy girl about town.
Visualising your ideas on paper is not the end of the journey – far from it. You can amend the design to your heart's content, adding bits or taking away as you see fit. We can use our vast design experience to make suggestions too, helping you translate what's in your mind's eye into an actual image.
At Cakes by Robin, every detail is important, and we won't be happy with the design until you are. Only when you are completely delighted with our final sketches for your personalised occasion cake, are we ready to go into production.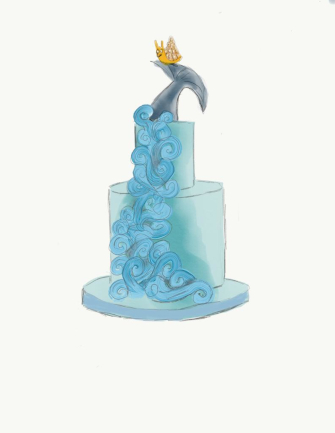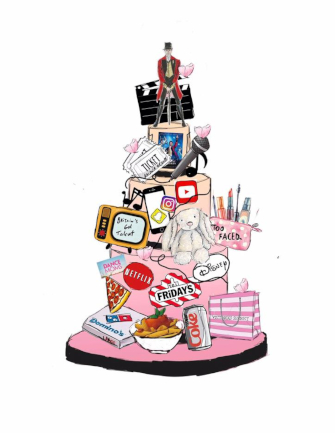 Your bespoke cake
All our cakes are handmade, and there are a wealth of flavours and fillings to choose from. Opt for the classic Victoria Sponge, or dazzle your guests with a Chocolate Fudge, Red Velvet or Vanilla Rainbow Cake creation, courtesy of our talented professional bakers.
We can make a whole range of buttercream, frosting, all types of icing and marzipan to decorate your unique cake and bring the design to life. And if you want real flowers or fruit to be part of the cake decoration, let us take care of it and make your cake look amazing!
For details about our cake design services and to make an appointment, please call Robin on 020 8874 4616 or complete the online enquiry form here.