Favourite toy christening cake
Robin
I think my favourite cake of the year so far has been this christening cake. We made three baby building blocks in different flavours of sponge cake (vanilla Victoria sponge, chocolate and orange and a tangy lemon) and decorated the sides of each blocks with jungle animal faces and the letters of the child's name.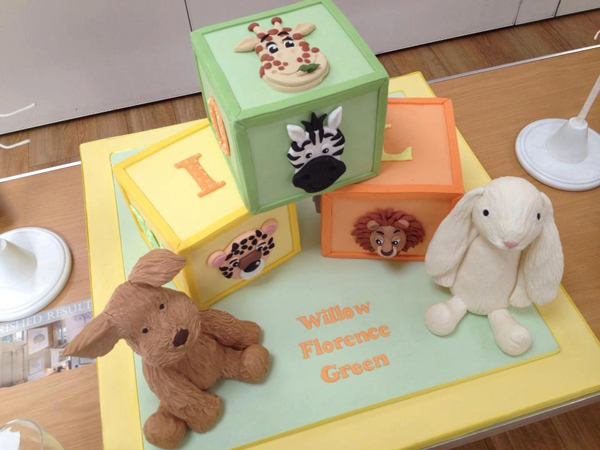 Willow (the recipient of the christening cake) has two favourite Jelly cat toys that we made out of sugar at the front of the cake combining things that she would recognise and the jungle animal theme (which her mum loves!)
The cake flavours were very popular as the following after shot shows!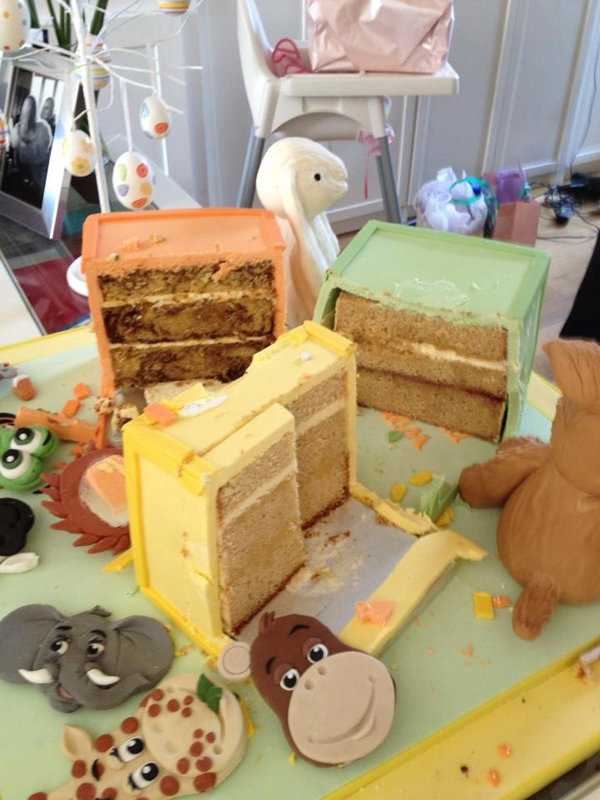 Please recommend us if you found this post useful: