Easter Cakes Harrods
Robin
So I had moved into my new shop all of four days and I received a call from Harrods asking if we'd like to supply them with five Easter cakes for their Easter Wonderland window display for delivery in 8 days time. Obviously I said yes for lots of reasons, the main one being that I want to get a picture of me, next to the window of Harrods pointing at my cakes! Initial excitement subsides slightly as I begin to wonder how I would get 5 huge window display cakes done along with all our other orders in a week.
Well naturally we managed it (just) with the expert help of my amazing head decorator Vivian. Now my next problem is how to fit 5 cakes, each 2 ft tall into my little car for delivery!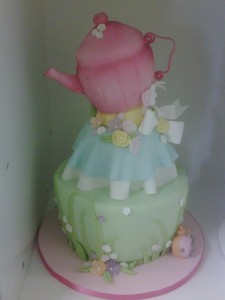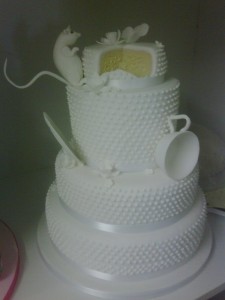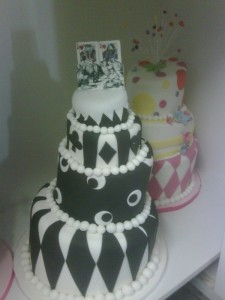 Mad Hatter's tea party eat your heart out!
We have gone the whole hog with these cakes but the bold designs for these wedding cakes can be toned down slightly to compliment an Alice in Wonderland themed wedding perfectly. Get in touch to have a chat!
Please recommend us if you found this post useful: