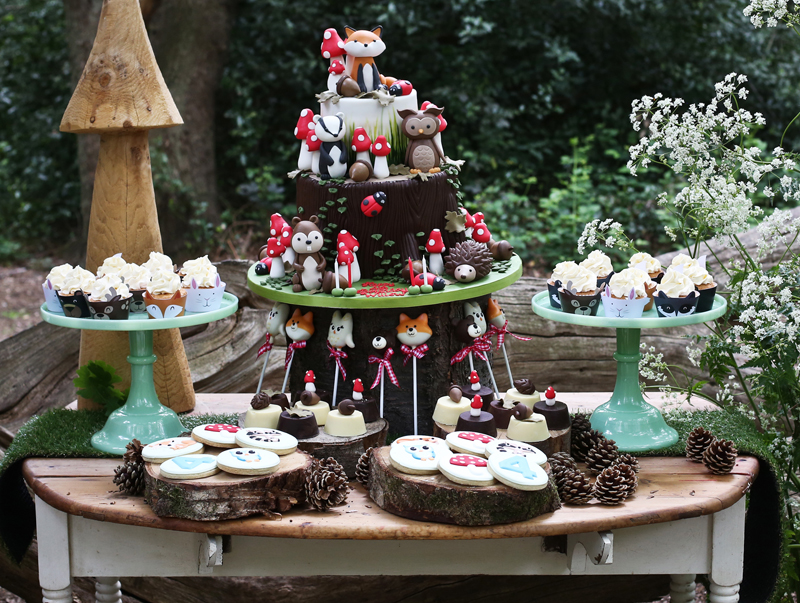 Woodland Dessert Table
Every year as my daughter's birthday party approaches, I get a mixture of excitement and apprehension about what we are going to do. The main concern is whether I'll be able to persuade her not to have a Frozen themed party. I think she's growing out of it now as this didn't take as long as previous years!
We decided on a Woodland Adventure Party this year in the middle of Wimbledon Common. We'd found a gorgeous part of the Common with a large oak tree (read rain cover), a huge den and loads of space for the kids to run around. Being 8.5 months pregnant at the time of the party, I thought it best to enlist the help of some Woodland Survival experts in the form of Sharky and George. If I'm being totally honest, I'd have done it pregnant or not as we've worked with them for a few years and I think what they do is so amazing. They are true Captains of Fun and the kids thought they were absolute legends.
Being in the business, I wanted to make the cakes and dessert treats as gorgeous as possible and enlisted the help of my entire family to lug a table, an incredibly heavy two tier cake and various cookies and cupcakes deep into the forest to complete the look. I borrowed wooden toadstools from my mum's garden (some sort of impulse purchase from a trip to the Chelsea Flower Show I suspect), filled a huge vase with Cow Parsley and laid the table with wood cake stands. Set against the genuine woodland scene, it didn't really need anything else (except a couple of umbrellas when it threatened to rain!)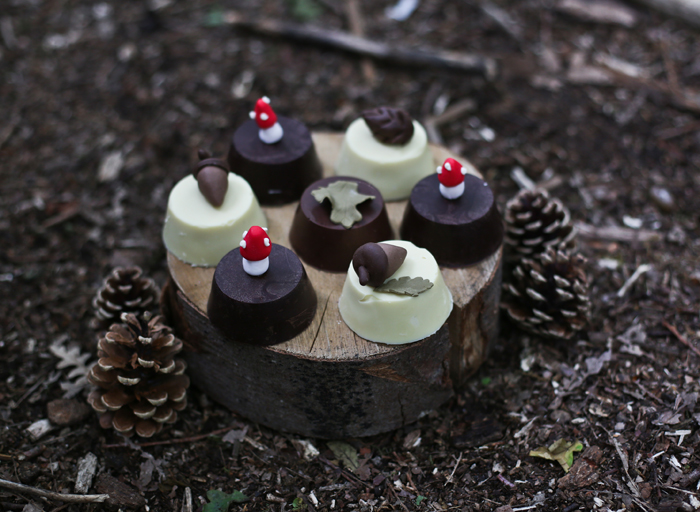 Chocolate dipped Oreos with woodland treats on top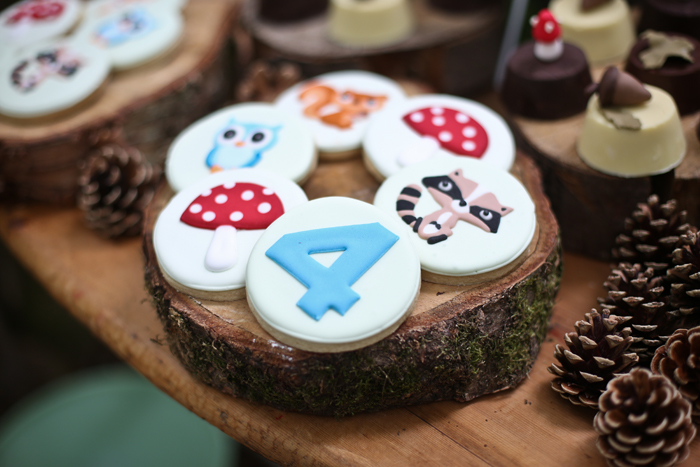 Super cute woodland themed cookies
We displayed some of these cookies on the dessert table and then the kids had one each wrapped in cellophane in their party bags. We tied these designs in with the gorgeous party bag, lunch boxes and sticker designs that our friends at Foxes Events kindly made us.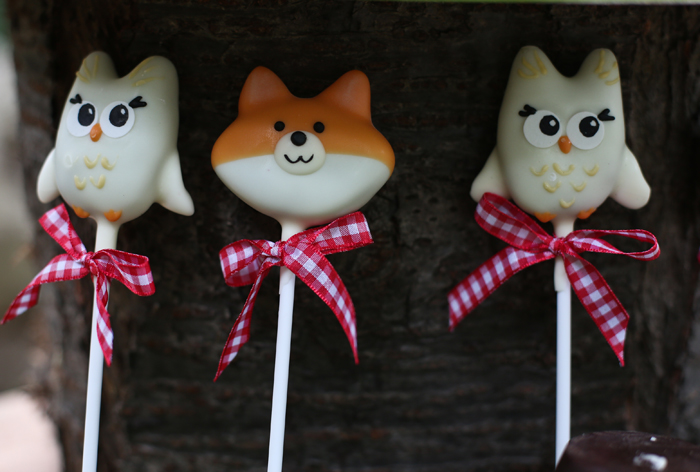 Owl and fox cake pops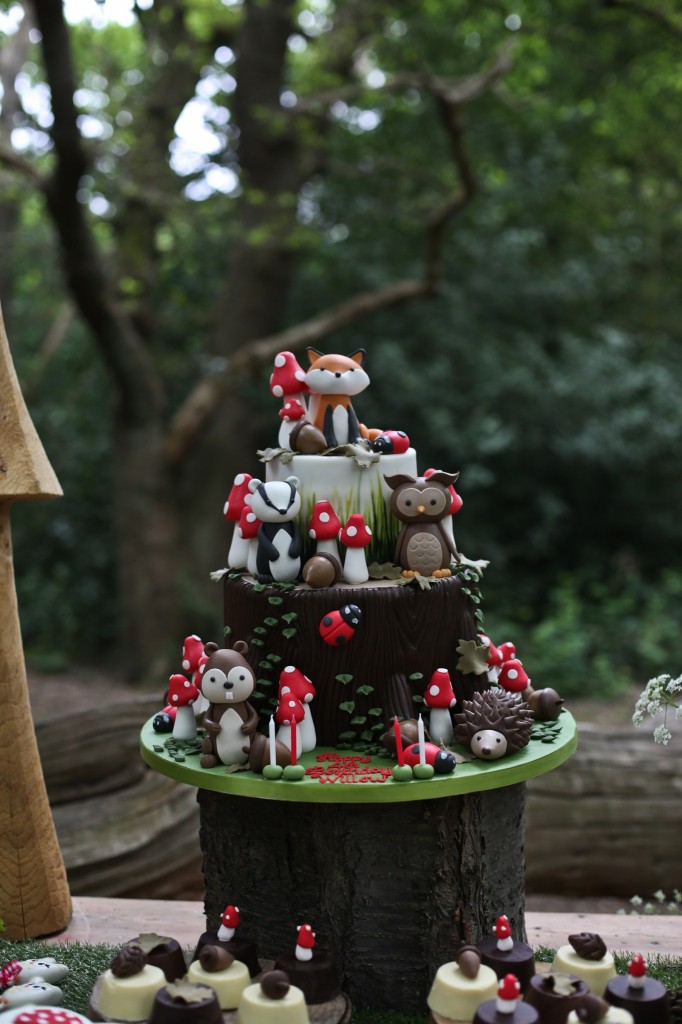 THE CAKE!
Now clearly the cake is a big deal in our family and there was much discussion about who and what should be included in it. We settled on a number of woodland creatures some of which would be found on Wimbledon Common, some not so much. The main cake was complimented with cupcakes which were wrapped in woodland cupcake wrappers that I bought for £5 from Etsy (love that site) and got printed. Bit annoying to cut out but totally worth it and it also meant that there was a cake option that didn't have lots of sugarcraft elements for those keen to avoid icing.