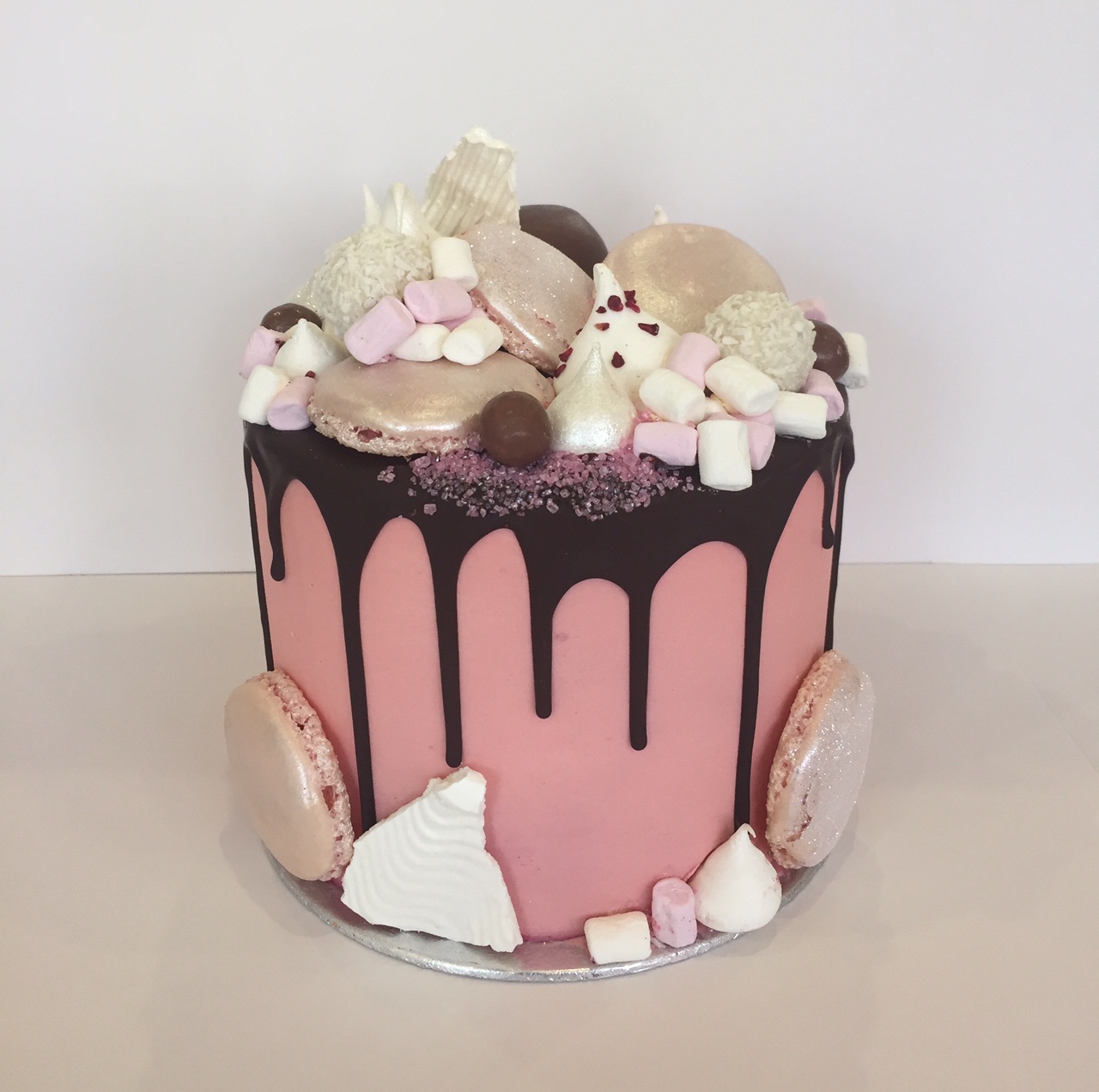 A delicious cake is often the highlight of any celebration, from anniversaries and birthdays to graduations and promotions. They're the ideal way to show someone you care and there are endless possibilities when it comes to flavours and designs. In fact, there's so much choice that often choosing a design can be overwhelming. To help you find a cake that looks just as good as it tastes, we've gathered some of the top cake trends of the moment to inspire your cake designs.
Buttercream painting
 Artistic effects have become one of the most Instagrammable of all cake trends and it's not going anywhere any time soon. From painting buttercream with a palette knife to create elaborate artistic effects such as marble and floral arrangements, to the more rustic naked cake designs that are decorated with the likes of gold leaf and sprinkles for a subtle nod to the trend, there are various ways to incorporate the painted effect into your cake design.
Modern patisserie
The elegance and sophistication of patisserie techniques make this particular trend ideally suited to centrepiece cakes, such as for a wedding or anniversary celebration. Patisserie cakes often have attention-grabbing toppers that set them apart from standard celebration cakes, and are usually several tiers high, so they're perfect for a larger crowd. To put a modern spin on this classic style, you can get creative with different flavour combinations or colours for something unique to your event.
Pinata cakes
 Pinata cakes first made an appearance back in 2019 but they're still just as popular today, as they add fun and surprise to any birthday or celebration. Pinata cakes look like a standard cake on the outside, but when you cut into them, you'll discover that they are filled with sweets or chocolate, hence the pinata name. The beauty of this style of cake is that there's a broad range of flavour and colour combinations to choose from, and they can be made to any size to feed a crowd, so they're ideal for kids' birthday parties.
Gourmet cookies
 Cookies come in all shapes, sizes and flavours, but recently the trend has been for gourmet patterns and combinations that look elegant and stylish at events. Cookies are ideal for big celebrations as they are easy to transport and store, and they can be great as party favours and gifts for your guests. Gourmet cookies take the concept of this classic baked treat to a new level, with new flavours, colours and designs to match with your theme.
Nostalgic cakes
Cake is automatically a nostalgic treat, bringing us right back to childhood and birthday parties. One of the top trends of this year has been a craving for nostalgic flavours, such as chocolate, vanilla and carrot cake, which invoke happy memories and appeal to everyone. Lockdowns and the stress of the unknown of the past year has had many people longing for an escape and comfort, which nostalgic treats are ideal for.
Final thoughts
Cake trends are a great way to get inspired when choosing the design of your cake, whatever event you're planning. From eye-catching wedding cakes to memorable birthday cakes and delicious treats to brighten someone's day, these cake trends encapsulate fun and are sure to serve as the ideal centrepiece for your celebration.
Cakes by Robin specialise in creating beautiful and delicious cakes, cookies and dessert tables. If you've been inspired to create a memorable celebration cake for your next event, why not contact the team at Cakes by Robin to discuss your requirements.