When it comes to the perfect birthday party, we know from experience that the cake always takes centre stage. There's nothing that tugs at the heartstrings more than seeing your little princess squeal with delight at seeing her birthday cake in the shape of her favourite character.
Here at Cakes by Robin, we're designing imaginative and delicious cakes every day, and children's birthday cakes are one of our specialities. Having considered all the foodie trends over the last year or so, we've come up with the definitive top three birthday cake themes for little girls.
1. Unicorns
Arguably one of the most recognisable cake designs of recent years and a firm favourite among birthday girls up and down the land – it's the unicorn cake! Children love to use their imagination, and magic and fairy tales are not going out of fashion any time soon. So, why not conjure up some magic and mystery for the little princess and her next birthday party?
At Cakes by Robin, we've created a whole range of beautiful unicorn cakes – here's a magical selection from our wizard cake bakers.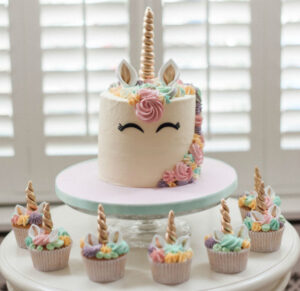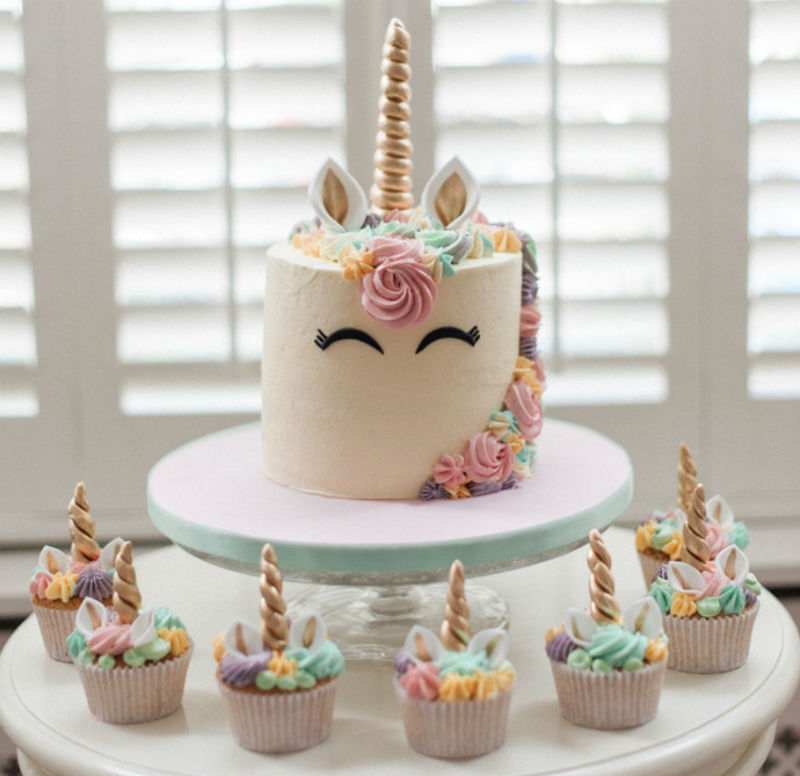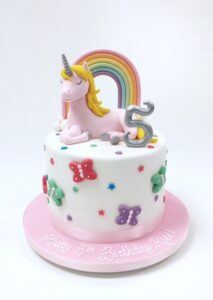 2. Disney
With so many of our best loved children's characters originating from the Disney stable, it's no surprise that Disney themed children's birthday cakes are among the top sellers. From classic animated movies like The Jungle Book and 101 Dalmatians, to recent blockbusters including Finding Nemo and Frozen, the team at Cakes by Robin specialise in making tasty realities of all your favourite Disney characters. Recognise any of these below?

3. Princesses
There comes a time in a every little girl's life when all she wants is to be a princess. Her dreams of royalty may be based on famous Disney princesses such as Ariel, Pocahontas, Cinderella or Jasmine, or stem from a wealth of other fairy stories.
When it comes to the royal birthday party, you simply can't go wrong with a princess themed cake. Why not let Cakes by Robin wave their magic wand and introduce a whole new world of tiers and tiaras to the proceedings? Here are just some of the recent princess birthday cakes we designed.
For details about commissioning a bespoke cake, or just to have a chat, please feel free to get in touch.