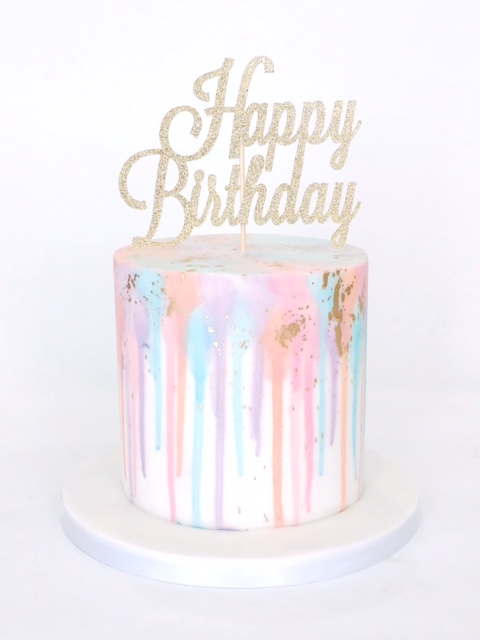 Birthdays are great occasions for celebration and partying with family and friends, and if you want to wow at your next birthday party, we're the cake designers who can make it happen. At Cakes by Robin, we've been creating visually stunning birthday cakes for years – for adults and children, in classic and novelty shapes, and in a range of delicious flavours.
2022 could well be the time to push the boat out when it comes to your next party – we've probably all got some catching up to do on the socialising front! So, with that in mind, let's take a look at the latest cake design trends to get you into the right frame of mind.
Colour trends
The Pantone Institute usually sets the tone for designers across the world, and cake design is no different. For 2022, colour trend highlights include:
Summer Bouquet – a fresh summer palette that celebrates happiness and positivity with pale petal shades, exotic pinks and herbal greens
Intoxicating – vibrant shades of aqua and yellow teamed with sweet lavender, pinks, greens and creamy white
Power Surge – a palette of rich, vibrant brights, incorporating pinks and vivid contrasts
Art and paint effects
Last year's trend of painting buttercream with a palette knife is going to get even bigger in 2022. From flowers to marble effects and more, paint effects can be achieved in a wide variety of styles.
There's a new fun element to cake decorating too, meaning precision is no longer the must-have finish. Instead, a more rustic 'home-made' aesthetic is becoming more favourable, incorporating buttercream and other arty elements such as sprinkles, gold leaf, textured frosting and quirky, oversized cake toppers.
Dried flowers and foliage
Green succulents have had a bit of a moment in cake design over the last few years, but now attention turns to dried flowers, leaves and grasses, including eucalyptus leaves, pampas grass and single palm leaves. They can be mixed with fresh flowers too.
Find them in simple arrangements on naked cakes and tiered cakes in a wide variety of colours and textures for a soft, understated look, or a statement cake design.
Sweet treat boxes
Letterbox brownies and cookies were all the rage during the lockdown, as a thoughtful way to send love through the post. Guess what – they're here to stay! Opening a box of sweet treats is a wonderful gift to share, especially when a lot of care is put into turning bite-sized delights into a feast for the eyes too.
Why not combine cake pops and miniature cakes, cookies and cupcakes to coordinate with your chosen theme, decorated with added sprinkles and gold leaf, or kept simple? Or turn the idea into a custom dessert table for your birthday party and celebrate with your loved ones in person. Goodness knows, we've all missed it!
If you are planning a birthday party, Cakes by Robin would be delighted to help you put the proverbial icing on the proverbial cake, with a professionally designed birthday celebration cake that you will love. Why not get in touch with us to discuss your design ideas and cake requirements to see how we can help?